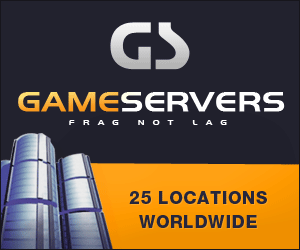 Washington Post
January 25, 2008
Pg. 15
By Ann Scott Tyson, Washington Post Staff Writer
The Pentagon is "ready, willing and able" to send U.S. troops to conduct joint combat operations with Pakistan's military against al-Qaeda sanctuaries in Pakistan's tribal areas, Defense Secretary Robert M. Gates said yesterday.
The U.S. military is also beginning to construct as many as eight coordination centers along the Afghan-Pakistani border that will be staffed by officers from the three countries to more closely share intelligence and conduct combat operations, according to Maj. Gen. David Rodriguez, the top U.S. commander for eastern Afghanistan.
The first border center is being built at Torkham Gate in Afghanistan, a key crossing near the Khyber Pass and about 30 miles from the Pakistani city of Peshawar, Rodriguez said.
Cross-border attacks into eastern Afghanistan have dropped by more than 40 percent in the past three months, compared with the same period last winter, as Taliban and al-Qaeda fighters increasingly wage war on the Pakistani government, according to Rodriguez and a U.S. military review of border incidents.
Suicide bombings increased more than tenfold in Pakistan -- from five in 2006 to 60 last year -- while they remained relatively constant in eastern Afghanistan, according to the U.S. military data. "Insurgents are focusing more on gains and expansion opportunities in Pakistan," the assessment stated.
Gates and Adm. Michael Mullen, the chairman of the Joint Chiefs of Staff, left little doubt yesterday that they believe U.S. troops -- whether in combat or as trainers -- can bolster the efforts of Pakistan's military in the rugged and lawless Federally Administered Tribal Areas, where U.S. officials say about 700 Pakistani troops have been killed battling al-Qaeda and Taliban fighters.
"If asked to assist, I think we could do a lot," Mullen said at a Pentagon news briefing.
Gates said that the possible joint combat operations, likely to involve small teams of U.S. troops, are a topic of "ongoing dialogue" with Pakistan's leaders and that U.S. troops would join in the fighting at Pakistan's request.
"They have not fully thought through exactly how they intend to proceed and their strategy going forward," Gates said. "I expect that that will happen."
Gates said al-Qaeda has allied with other extremists in the border area, possibly including Baitullah Mehsud, a tribal leader linked to the Taliban. "They clearly are much more active and working with other people," he said.
Rodriguez said Pakistani military leaders are increasingly willing to cooperate in operations on either side of the border. There is "a growing realization amongst all of them, that everybody needs to do more together," he said at a Pentagon briefing this week.
Last year, the U.S. military in Afghanistan established a shared computer link with the Pakistani military's headquarters and set up high-frequency radio communications to coordinate cross-border operations. It also surveyed Pakistani, Afghan and U.S. border positions, and stepped up training of Afghan border police.