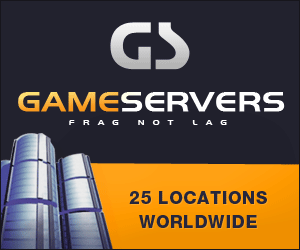 Wall Street Journal
March 23, 2009
Pg. 8
By Gina Chon
TARMIYAH, Iraq -- The most senior U.S. general in Iraq said that if security continues to improve and political progress advances, he may recommend further troop reductions by the end of this summer.
But big challenges remain, Gen. Raymond Odierno said, including the threat that a new hiring freeze by Iraqi security forces, forced on Baghdad by falling oil prices, could imperil gains.
The U.S. military said this month that 12,000 American troops, in addition to 4,000 British forces, will leave Iraq within six months. Gen. Odierno said he will make a decision by early September on whether the U.S. troop presence could decrease further.
President Barack Obama last month announced an accelerated timetable for withdrawal, with combat troops leaving by the end of August 2010 instead of the end of 2011 date outlined in a security agreement that went into effect on Jan. 1. He left the pace of the withdrawal up to Gen. Odierno. The general has said the schedule would largely depend on whether political tensions increased in the lead-up to the national elections -- to take place at the end of this year at the earliest -- or if violence increases in the aftermath.
A U.S. military spokesman said Friday that a reduction of personnel working at the offices of the three regional military headquarters in Iraq is in the works, which could mean a further decrease of thousands of troops. There are currently about 135,000 American forces in Iraq.
Gen. Odierno said a new challenge comes from an Iraqi budget crunch, caused by falling oil prices, that has forced a hiring freeze on Iraqi security forces, including more than 60,000 new police recruits. He said the revenue problems probably won't prohibit the Iraqi army and police from taking over more responsibilities, but could mean the slowdown of the modernization and development of Iraqi security forces.
"They've got to make some very difficult choices," Gen. Odierno said. "If they have three years of significantly constrained budgets, it's going to have an impact on their capacity."
Other challenges remain: Tensions between Arabs and Kurds are still high, and there is a possibility of an al Qaeda resurgence in rural areas.
A residual force of 35,000 to 50,000 troops would remain until the end of 2011 to continue to train Iraqi security forces and engage in counterterrorism operations after American combat forces withdrew.
With the sixth anniversary of the U.S.-led invasion in March 2003, Gen. Odierno said victory isn't the right word to describe American goals in Iraq, and instead prefers the word "success." "It's about Iraq being a nascent democracy, a messy democracy," he said. "But it's a democracy."