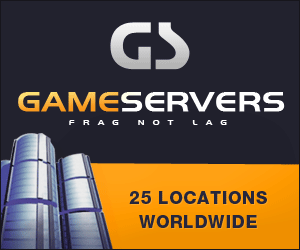 Washington Times
September 7, 2008
Pg. 6
Rules to end nuclear impasse

By Audra Ang, Associated Press
BEIJING--The United States will move quickly to take North Korea off its list of state sponsors of terrorism if nuclear negotiators can cobble together rules to verify the regime's nuclear programs, the top U.S. nuclear envoy said Saturday.
Assistant Secretary of State Christopher Hill said the established protocol would be the only way to break the deadlock that has stalled the disarmament process.
"We're not looking to verify their declaration now. We're looking to come up with rules on how we will verify it in the future," Mr. Hill told reporters after two days of meetings with representatives from South Korea, Japan, Russia and China. No talks were scheduled with North Korea.
"If we can get there, we can take them off the terrorism list," he said. "We're prepared to move very quickly on that - really, instantaneously - provided we get what we need in terms of the verification."
The North conducted an underground nuclear test blast in October 2006. It later agreed to disable the Yongbyon plant - its main nuclear facility - in exchange for aid and diplomatic concessions. Work began in November.
The impasse stems from North Korea's contention that the United States has not held up its end of the disarmament deal - a promise to remove the regime from its list of state sponsors of terrorism. Washington says it will take the North off the list - a coveted goal of cash-strapped Pyongyang - only after it complies fully with the disarmament requirements.
"The declaration without a protocol is really like just having one chopstick," Mr. Hill said. "You need two chopsticks if you are to pick up anything."
The Japan-based Choson Sinbo newspaper, considered one of North Korea's overseas propaganda outlets, reported from Pyongyang on Saturday that the standoff arose because the United States made a "brigandish demand" over nuclear verification.
The paper said on its Web site that Washington's demand amounts to a violation of the North's independent sovereignty because it calls for "ransacking anywhere" in North Korea - a charge that Mr. Hill said was "simply not an accurate characterization."
The meetings came as Pyongyang began moving disassembled parts of its main nuclear reactor back to the plutonium-producing facility this week, steps that indicate it may be reversing its promised disarmament.
Citing unidentified U.S. officials, Fox News Channel said Saturday that the North had repeatedly broken seals the United Nations' nuclear watchdog placed in areas around Yongbyon in its efforts to reassemble.
Mr. Hill said he could not confirm the report but underscored Washington's earlier position that Pyongyang just moved some equipment out of storage and that it has not yet started to reintegrate the equipment back into the facility.
"Actually reconstituting Yongbyon is not an easy piece of work," Mr. Hill said. "It doesn't happen in a matter of weeks or even months. It would really take more than a year."