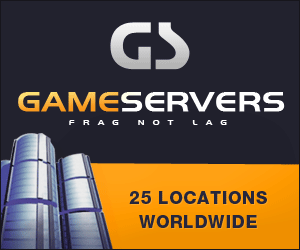 New York Times
May 4, 2007
Pg. 1
By Helene Cooper and Michael Slackman
SHARM EL SHEIK, Egypt, May 3 — Secretary of State Condoleezza Rice met on Thursday with her Syrian counterpart in the first high-level diplomatic contact between Washington and Damascus in more than two years.
The 30-minute meeting with Syria's foreign minister, Walid al-Moallem, came in the middle of two days of international talks on Iraq in which the Bush administration is seeking the help of Iraq's neighbors, and countries around the world, to quell the violence there and relieve Iraq's enormous debt.
To that end, Ms. Rice also tried to speak with her counterpart from Iran, a country that the United States has no diplomatic relations with and that it has sought to isolate and contain.
Ms. Rice had planned to approach Foreign Minister Manouchehr Mottaki of Iran at dinner to ask that Iran stop providing Shiite militias in Iraq with weaponry to attack American troops, State Department officials said. But he left the dinner, held by Foreign Minister Ahmed Aboul Gheit of Egypt, before Ms. Rice arrived — and apparently before eating.
At the day's lunch, attended by diplomats from 60 countries, Ms. Rice and Mr. Mottaki did exchange pleasantries. Ms. Rice's decision to meet with the Syrian foreign minister and seek out the Iranian seemed to confirm a significant, if unstated, change in approach for the Bush White House to handling relations in the Middle East, analysts throughout the region said. Washington is asking for help, even from foes it has spurned in the past. Under pressure from its Arab allies, the Bush administration has slowly edged away from its position that talking can only be a reward for what it considers good behavior.
Ms. Rice's talk with Mr. Moallem, though short, was substantive. She asked that Syria, with its porous border with Iraq, do more to restrict the flow of foreign fighters. Bush administration officials noted afterward that it might already be happening; in the past month, they said, there had been a drop in the number of foreign fighters traveling over the Syrian border into Iraq.
Ms. Rice characterized her meeting with Mr. Moallem as "professional," adding, "I didn't lecture him, and he didn't lecture me." Mr. Moallem, for his part, said he hoped that the meeting was the start of something more. He asked that the United States return its ambassador to Syria; the most recent ambassador, Margaret Scobey, was withdrawn in 2005 after the assassination of Lebanon's former prime minister, Rafik Hariri. Syria, which had troops in Lebanon at the time, has been implicated in the assassination, but has denied any involvement.
What was also telling was what was not discussed. Syrian officials said that Ms. Rice did not raise the issue of the Hariri killing or the plans to form an international tribunal to hear evidence in the case, which Syria strongly opposes.
"We hope the Americans are serious because we in Damascus are serious about improving relations with America," Mr. Moallem said.
Ms. Rice gave him a noncommittal reply.
The United States, which considers Syria a state sponsor of terrorism, has struggled to isolate Syria as a strategy to change it. The White House in April sharply criticized the Speaker of the House, Nancy Pelosi, for visiting Syria's capital, Damascus, and meeting with President Bashar al-Assad, even going so far as calling the trip "bad behavior," in the words of Vice President Dick Cheney.
Less than a month later, Ms. Rice walked through the cavernous hallways of a conference center in this desert resort town and into the "Sun" room to sit down with Mr. Moallem. After the meeting, Mr. Moallem was mobbed by reporters and camera crews, while Ms. Rice quickly escaped to her hotel.
"This is a marked improvement in the administration's ostrich policy approach, and a tacit admission of how wrong it was last month in criticizing the speaker of the House and Congressional colleagues, including myself, for going to Damascus," Representative Tom Lantos, Democrat of California, said in a statement. "As a lifelong internationalist, Secretary Rice knows better than most the great value of face-to-face discussion, even those with whom we strongly disagree."
The White House spokesman, Tony Snow, took pains to assure reporters that the meeting was not a change in United States policy. First, he called the meeting a "pull-aside conversation," then a "sidebar conversation."
"That's still informal and not bilateral," Mr. Snow said, after being pressed. Finally, he concluded: "It's a conversation. Yes, it's a conversation. In fact, conversations happen. It's a good thing."
There was certainly some forethought to it, though, since Ms. Rice took the time to telephone Ms. Pelosi before heading to Egypt this week, though Bush administration officials did not say whether Ms. Rice told Ms. Pelosi beforehand that she planned to follow her footsteps.
"She wanted to hear from Speaker Pelosi about her discussions with the Syrian president," a senior State Department official said, adding that that the call centered on gathering information about Ms. Pelosi's trip, not further condemnation for making it. Ms. Rice, he said, "didn't want to poke her finger in her eye or anything."
But the Bush administration has come under increasing pressure, internally and externally, to talk to Syria.
"Sometimes it appears people in diplomacy use talk as a reward or punishment," said the Saudi foreign minister, Prince Saud al-Faisal, in an interview after his own 30-minute meeting with Ms. Rice. "That seems to me very childish. We are frustrated when people don't talk together."
Relations with Syria still are far from close. Besides Iraq, the issue of Lebanon — not to mention Israel — remains a huge obstacle. The Bush administration is still making plans to seek a United Nations Security Council resolution authorizing a tribunal into the Hariri assassination.
American officials maintained Thursday night that they do not plan to trade away Lebanon for Syria's help in Iraq. "The Lebanese people have no better friend than the United States," said Sean McCormack, a State Department spokesman.
The Thursday conclave centered around trying to persuade the international community, particularly the Persian Gulf countries, to agree to a debt relief and financial aid for Iraq. The United Nations secretary general, Ban Ki-moon, said that donor countries, including Britain, Saudi Arabia and China, pledged to waive $30 billion in Iraqi debt.
In return, Baghdad promised to enact a series of reforms, like better inclusion of the country's Sunni minority in the political process, an oil law and better legal protections for Iraqi Sunnis and Kurds.
"The national unity government is committed to providing all necessary services for the deprived people, and because these services need huge finances, we call on all the friends and brothers participating in this conference to write off Iraq's debt to enable it to start reconstruction and development projects and rebuilding its infrastructure," Prime Minister Nuri Kamal al-Maliki of Iraq said in a speech before the group. "Your support will enable the national unity government to move forward with the political process and consolidate democracy and impose law and order."
But there is a clear quid-pro-quo at play, and while conference attendees verbally pledged 80-percent debt relief and billions in aid, they left themselves room in case the Shiite-led Iraqi government did not make good on its promises to reform and reach out to minority groups.
Indeed, assembled diplomats, particularly the Sunni Arab envoys, said they remained unconvinced that Mr. Maliki's government would take the necessary steps.
"We don't see anything happening in Iraq in implementation," Prince Saud said in the interview. "Our American friends say there is improvement: improvement in violence, improvement in the level of understanding, improvement in disarming militias. But we don't see it."
Prince Saud added that it seemed premature to produce an international agreement to help out Iraq. He said that during his meeting with Ms. Rice on Thursday, he expressed his reservations on the process and his concern that the Maliki government was not doing enough to stabilize the country."
"You have to have national consensus," Prince Saud said. "If you move to improve the situation, you can't do it from the outside."
American officials acknowledged that much of the help for Iraq is contingent on Baghdad. "That point is valid," admitted Ryan C. Crocker, the United States ambassador to Iraq. "If you're not moving forward on these issues, the centrifugal forces will take hold and move you back. The international compact is a good thing, it deserves support, but it's very important to move forward on the national compact."