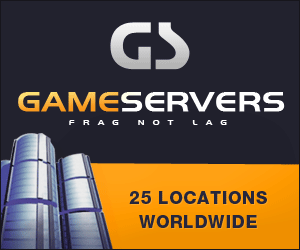 Honolulu Advertiser
April 23, 2007
By William Cole, Advertiser Military Writer
The military likes to talk about trying to win hearts and minds through humanitarian assistance in places like Iraq, Afghanistan and the Horn of Africa.
The Philippines, described as the center of gravity for the U.S. war on terror in Asia and the Pacific, could be the poster child for civil-military operations success.
The U.S. effort, which doesn't involve a direct combat role, gets a lot of its orders from Hawai'i and Special Operations Command, Pacific, at Camp Smith.
U.S. Ambassador to the Philippines Kristie A. Kenney, who was in Hawai'i last week for a counterterrorism conference, said the Philippines and United States, as partners, "are actually winning the war on terrorism in the Philippines."
Troop levels fluctuate, but between 400 and 500 U.S. personnel throughout the year comprise Joint Special Operations Task Force-Philippines. About 60 Hawai'i-based service members are deployed with the task force.
Kenney said the "current fight" in the Philippines is centered on the island of Jolo in the south, where Abu Sayyaf and Jemaah Islamiah militants are active.
The formula to combat them involves more than 7,000 Filipino soldiers, humanitarian assistance to build roads, rebuild schools, and provide medical assistance, and U.S. special operations training and technology. Organizations like the U.S. Agency for International Development also are involved.
Kenney said the U.S. annual assistance to the Philippines totals about $170 million, and on Jolo, $3 million to $5 million has been spent on development in the past two years.
Special Operations Command, Pacific, said in that time frame, using Philippine construction companies for many projects on Jolo, 15.5 miles of roads have been completed, 23 schools were renovated, 25 well and water distribution projects were undertaken, and almost 47,000 patients were treated.
An annual military exercise involving hundreds of U.S. troops, called Balikatan — or "shouldering the load together" — was held in March on Jolo and in other provinces.
Kenney last week addressed the Pacific Area Special Operations Conference in Waikiki, which brought together about 250 people from 17 countries to discuss countering terrorism and insurgency in the region.
Various parts of the Philippines must deal with communist rebels. In Jolo, it's Abu Sayyaf, with al-Qaida ties, and Jemaah Islamiah, a Southeast Asian terrorist group, Kenney said.
Suspected Abu Sayyaf militants abducted seven men at gunpoint last week on Jolo, including six working on a government road project. But Kenney said the assistance projects provide the prospect of a better life.
"When you talk to some of the women with their children, and they say, 'My husband's actually out with the Abu Sayyaf' — well, fine, you are welcome here (at aid centers), and she goes home and says, 'Honey, the baby got vaccinated today and got vitamins,' I kind of prefer that — that's a better option."
Brad Glosserman, executive director of the Pacific Forum Center for Strategic and International Studies, said that when Kenney says the United States and its allies are winning the war on terrorism in the Philippines, "that's probably accurate."
"What you've got in many ways (in the Philippines) is not a terrorist movement, but you've got some real ugly criminal gangs that are largely isolated, and some of them cloak themselves in the mantle of Islamism when in fact they are just bandits," Glosserman said.
That's how Abu Sayyaf looks to him, and "that makes (the fight) a lot easier."