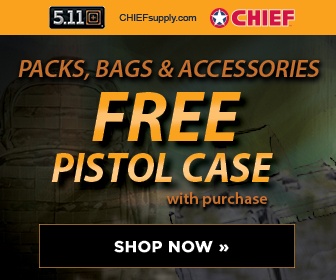 Pacific Stars and Stripes
April 14, 2008 By T.D. Flack
From his perch on a mountain ridge on a South Korean training range, a U.S. Army Special Forces soldier peered into the distance through a set of night-vision goggles and stamped his feet in the snow to stay warm.
Moments later, a darkened U.S. Air Force MC-130 from the 353rd Special Operations Group on Okinawa droned by overhead, catapulting a 600-pound resupply load down onto a drop zone with pinpoint precision while South Korean Special Forces troops waited patiently.
"Damn, those guys are accurate," said the sergeant first class on the ridge, a member of the Special Operations Command Korea, or SOCKOR, as the load thumped down just yards from the exact center of the zone.
The training — one of a series of joint and combined special operations exercises constantly under way on the peninsula — is representative of the relationship between SOCKOR and its South Korean hosts, said Army Brig. Gen. Simeon Trombitas, who relinquished command on Thursday.
Trombitas said his command forms those bonds the old-fashioned way: jumping together from helicopters or planes, sweating up and down Korea's infamous mountain ranges, or sitting elbow-to-elbow in a barbecue restaurant after the weapons and packs have been stored for the day.
"We have a very tight relationship," he said of the command's work with the South Korean Special Warfare Command.
One thing his troops bring to the training table is real-world experience.
The command has "NCOs and young officers who have combat experience in Afghanistan and Iraq, and on a one-to-one basis — or within the sections — they share those things they've learned that are applicable to combat anywhere, but specifically in Korea," Trombitas said.
The South Korean troops who serve in Iraq, however, focus mainly on civil affairs missions.
When you combine those experiences, Trombitas said, "there's a lot of learning and teaching going on."
Under the current Combined Forces Command model, SOCKOR and the Special Warfare Command would merge to form the Combined Unconventional Warfare Training Command in time of combat, and Trombitas would report to a South Korean three-star general.
Since the recent announcement that in 2012 South Korea would take over operational command of its troops during war — and that the United States would serve in a supporting role — officials have been scrambling to redefine their missions in a post-CFC environment.
While Trombitas and his staff authored several "white papers" on the vision of their future on the peninsula, he told Stars and Stripes that he didn't think it would mean massive changes for his command.
"I'd no longer be the deputy, he's no longer my boss, but to do what we do takes close coordination," he said.
He said the new model is "the way Special Forces does business nowadays" and that South Korea has a "very large and developed special operations capability."
Trombitas oversaw the formation of a "transformation cell" and a "detailed charter" that will ensure special operations capabilities don't falter during the transfer of wartime command and that they will continue to move forward.
Trombitas said cooperation with the South Koreans — and a lot of support from the U.S. services — has made the peninsula "the place to come in the Pacific to train."
Air corridors are open for the low-level flights that make the training "very realistic," he said.
During the recent Key Resolve training exercise, for example, there were about 1,100 U.S. special operations troops and about 500 South Korean special forces conducting training — the most in a training exercise since 1999.
"That allowed us to work closer and better with our [South Korean] counterparts," he said. "I hope we can maintain that same level" in future exercises.
Thanks to a Department of Defense-directed training evolution, Trombitas ran his command and control element during Key Resolve from the nuclear submarine USS Ohio, which was recently converted to serve as a special operations platform. When he boarded the submarine, he took South Korean personnel with him.
Seeing some of his staff "wearing flight suits" while underwater in the submarine was "unique," he said, but also symbolic of the way they do business.
The goal in future training cycles, he said, will be focusing on how to operate in a supporting-to-supported role with the South Koreans, with the main difference being the physical separation.
"Doctrinally … we'll remain close, so I don't anticipate a really big change in the way we do business," he said. "We'll continue to practice roles and missions."