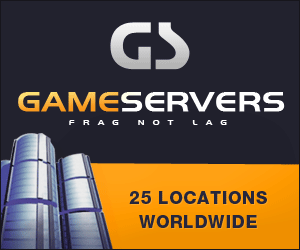 Arkansas Democrat-Gazette (Little Rock)
June 8, 2008
Pg. 1
By Amy Schlesing, Arkansas Democrat-Gazette
BAGHDAD -- Cigarette smoke and the bitter scent of strong tea tinged the air in the 23rd Airlift Squadron's headquarters building at al Muthana Air Base, home of the Iraqi air force.
A wooden cutout of a C-130 Hercules cargo plane dangles above each doorway, identifying each office. On one side of the building, the signs are written in Arabic. On the other, English.
The Iraqi air force is small but operational with U.S. forces beginning to shift from a training to advisory role. The 23rd is one of a handful of Iraqi air force units. Its nine pilots are the minimum needed to fly Iraq's three C-130E Hercules cargo planes - the nation's total airlift fleet. The crews work 10-day shifts then disappear to their families for two weeks.
The trainers and advisers who work and fly with them are American C-130 crews and maintainers - including many from Little Rock Air Force Base's 314th Airlift Wing. They are part of a 350-member U.S. force deployed specifically to help build and train the Iraqi air force.
"We ensure the standards of training are met," said Master Sgt. Dean Duerkop of Cabot.
The training and maintenance standards are much different than these Iraqi airmen are used to. They question the need for training and inspections, arguing that they are qualified to fly so why train? And if the plane seems fine, why inspect it? It is a constant struggle to pull the Iraqi airmen out of their old ways - which put little emphasis on training and maintenance - and to look at their jobs in a new way.
"They have U.S. advisers for operations, maintenance, everything a regular base would have; they have advisers for everything," said Maj. Robert Zid of Cabot, director of operations for the advisers. "They've really come a long way." But there are major roadblocks.
The Iraqi crews laugh and talk among themselves as they fly, just as any U.S. Hercules crew does.
"I have no idea what they're saying half the time," Zid says. "It's better than sitting at a desk, though." When they have questions, the crew asks in English just as they do when talking on the plane radios. English is the language required internationally for air traffic control communication.
Funding the force
While Iraq leaders want to build their fleet of planes, they are not dedicated to fully funding the growing air force.
"The Iraqi air force has really in earnest been building in the last year and a half," said Brig. Gen. Brooks Bash, commander of the Coalition Air Force Transition Team, which is responsible for training and building the Iraqi air force.
Last year, the Iraqi air force had 800 members and 30 planes. Now, the force has more than 1,600 members and 61 aircraft. It has also expanded to build its own air operations center, flight training, intelligence and reconnaissance branch and air force academy. In the next year, some Iraqi helicopters will be equipped with limited air to ground attack capability as well.
"By the end of this year, it will have 1,900 people and 90 planes," Bash said. "It has had exponential growth and all the elected challenges that come with that." Most of those planes have been given to the Iraqis by the United States. The three C-130Es all came from Pope Air Force Base, N.C. In recent months, the American officials have started shifting responsibility for funding day-to-day operations to the Iraq government, with limited success.
"This nation [Iraq] hasn't decided whether it wants to pay for an air force yet," Bash said. "So the [units] are getting about a quarter of the funding they need [from the Iraqi government]. Building an air force is expensive and the focus up until recently has been on ground forces." Part of the funding issue lies with the Iraq government's reluctance to make confident and timely decisions.
"The reason for that is fear of corruption. So they've moved to a committee form of decision making," Bash said.
That hesitation to commit funds is particularly frustrating to Gen. Kamal Barzani.
"In the 1980s I was commander of Tallil Air Base during the Iran-Iraq war," Barzani said. "I had 100 planes there, it was the largest base in southern Iraq. And now I am chief of the Iraqi air force, and I have fewer planes now than I had then." He looked at Bash and smiled.
"It's growing slowly. But it needs to grow faster," he said to the American general.
Training personnel
Funding is one issue, but personnel is another. It takes time to build an air force, Bash said, because of the time it takes to train airmen on the technical aspects of flying or maintaining planes.
The Iraqi air force had 30,000 airmen and more than 500 aircraft before the 1991 Persian Gulf War.
"They were very experienced, and we squashed it [in the first Gulf War]," Brooks said.
It never fully recovered. The air force aged in the 1990s as it lost funding from the Russians and recruiting slowed.
So most of the first Iraqis to join the new air force were older - the average age of the 23rd's airmen is 48. They are almost all colonels and former members of the Iraqi air force under Saddam Hussein's regime.
The biggest challenge for these advisers and trainers is the cultural differences.
Americans and Iraqis operate differently, from the way they celebrate their planes to the way they fly them.
The Iraqi air force christens a plane by sacrificing a goat on the flight line so the crew can place handprints on the plane with its fresh blood. Americans don't christen planes - but Herc crews have been known to rub a plane's nose before each flight for good luck.
Cultural issues run much deeper than that, though.
"They don't have a problemsolving ability because of the regime they grew up in," Bash said. "The real change will happen 10 years from now. The younger guys don't have that issue. When this generation retires you'll have the opportunity to overcome that." When Zid started his oneyear tour about nine months ago, he was primarily training pilots. Now the Iraq pilots are beginning to qualify as instructor pilots themselves.
"We're on the plane to babysit the plane," Zid said.
There are defensive systems on the plane - used to avert being hit with ground to air missiles - that the Iraqis are not allowed to use.
"If they get their own defensive systems, we'll be out of a job," he said. "That is our ultimate goal, to work ourselves out of a job." It's not quite that easy, but it's getting closer. The Iraqi pilots already fly some missions by themselves. There are some countries American military members can't enter. So they pull out the classified defensive systems and send the Iraqis on their own.
Much to learn
There are still lessons to learn, however.
The squadron and their advisers flew their first combat operations last month to support Iraqi troops fighting in Basra. During that operation, however, Iraqi military leaders called for a bomb to be transported to Basra in the back of a C-130. It was not properly crated, and the American advisers said no. The Iraqis were going to just strap it in the cargo bay.
The argument pushed up both military commands - in the end, the bomb did not fly.
And a few weeks ago an Iraqi crew tore up one of their C-130s when they decided to fly through a thunderstorm filled with hail instead of navigating around it. The nose of the plane disintegrated, and hail punched holes in the wings and tail. The plane was patched and returned, where it flies missions with a shiny new nose and gray sheetmetal patches across its body.
The Iraqi crew chief on that flight said the three minutes of hail felt like three years.
Since then, the crews have been delaying flights at the first sign of bad weather. The maintenance side is still learning as well.
"It's challenging holding them accountable to the manufacturer's standards they agreed upon when they took the airframe," said Capt. Norris Thomson a maintenance officer from Little Rock Air Force Base. "When any foreign country comes into a foreign country, the biggest barrier is culture." "I don't think the Russian planes they used to fly had the same standards," Zid added.
Master Sgt. Gene Shelton of Cabot said the idea of preventive maintenance is something that his maintainers are still trying to instill in the Iraqi force.
"It's a new concept for them," he said. "They're starting to look into the future, understand why we do inspections. They're just now starting to understand why we do preventive maintenance." It's a difference in thinking, once again a difference in culture, Thompson said.
"The U.S. would rather pay a little now [fix small problems before they become big] than a lot later. They would rather pay later," he said.
Still, Duerkop called the Iraqi airmen patriots, because just being in the military makes them a target.
Lt. Col. Nabeil Hamza, a flight engineer, agreed that it is dangerous, but said, "Somebody has to do this job. For my family, I must work." He and the other nine pilots of the 23rd started together in the Iraqi air force in the 1980s. Now he is the first instructor pilot in the new Iraqi air force.
'We just need time'
Col. Muhsin Fahad worked as a taxi driver after the U.S. invaded Iraq in 2003. His career as an Iraqi air force officer had abruptly ended. He was in the first recruiting class three years ago when the program started. His family was threatened the week that he joined the new force.
"It was terrible," he said of driving a taxi. "This is my job, to build a new Iraqi air force. We just need time." U.S. airmen dedicate a lot of time to helping that effort. While normal U.S. Air Force deployments stretch four or six months, these advisers stay for a year. Each has his own motivation. Some volunteered; others were ordered.
Master Sgt. B.A. Lund of Alaska said it is his best duty so far.
"We have a unique mission," he said. "How many people can say in their career that they advised the Iraqi air force? We're building something here. It's something I'll remember. I won't say I'll cherish it, but I'll remember it." Capt. Jens Lyndrup of Dyess Air Force Base, Texas, said it took about six months for the team of American advisers to hit their stride.
"We want them to run it. We don't want to run their squadron," he said. "It's a paradox, kind of like raising kids. You want to step in and solve their problem, stop them from doing something. You see their potential and you're proud of that potential, but they do what they do."