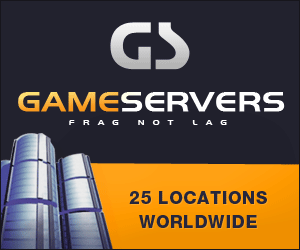 Los Angeles Times
April 20, 2007
Defense Secretary Gates says 'the clock is ticking' on leaders' efforts on political conciliation

By Julian E. Barnes, Times Staff Writer
FALLOUJA, IRAQ — Defense Secretary Robert M. Gates arrived in Iraq on Thursday with a message that American patience with the slow pace of political reconciliation measures is limited.
Gates is expected to meet today with government and sectarian leaders in Baghdad, and to urge progress on laws designed to ease tensions among the groups and divvy up government revenue and oil wealth.
Those compromises are among the benchmarks the Bush administration has said have to be met before any U.S. troop withdrawal.
"I am sympathetic to some of the challenges they face but by the same token … the clock is ticking," Gates said before leaving Israel for Iraq.
In Baghdad, a car bomb killed 11 people and wounded 30 on Thursday, a day after one of the deadliest assaults in the capital claimed more than 100 lives. The latest attack, in the Jadriya neighborhood, appeared to be targeting a Ministry of Interior bunker where Sunni Arab detainees allegedly were tortured in 2005 by Iraqi police, a force dominated by Shiite Muslims.
U.S. military toll
The U.S. military Thursday also reported the deaths of three of its troops, bringing the number of its personnel killed since the 2003 invasion to at least 3,315, according to icasualties.org, a website that tracks military casualties in the Iraq theater. Two soldiers died and one was wounded Wednesday when their vehicle struck a roadside bomb north of Baghdad. Another soldier was killed by small-arms fire in southwest Baghdad.
In Fallouja, in troubled Al Anbar province, Gates met with U.S. Army Gen. David H. Petraeus, the top commander in Iraq, and the two went on to Baghdad.
Petraeus said there was no doubt that the string of sectarian bombings Wednesday in Baghdad constituted a setback for the U.S.-Iraqi security plan launched in mid-February.
"There is no two ways about it," Petraeus said, "a day like that can have a real psychological impact."
He said the American troop buildup was starting to show some progress, including a decline in reprisal killings by Shiites in Baghdad.
Since the beginning of the security plan Feb. 13, radical Shiite Muslim cleric Muqtada Sadr has reined in his Al Mahdi militiamen, thought to be behind most of the revenge killings of Sunnis.
Sadr also has dropped from public sight, though he reasserted his influence this week by ordering his loyalists to quit the Cabinet of Prime Minister Nouri Maliki, a Shiite Muslim whose government needs the cleric's support.
Petraeus repeated U.S. military assertions that it would take some time to see the effects of the troop escalation. "This is about months, not days, not weeks," he said. "It will be about mid-June when all of the forces are in place."
Three of the five brigades that have been ordered to Baghdad have already been deployed.
Although Gates said Thursday that the duration of the surge would depend on the situation, he repeated his assertion that the debate in Congress over the U.S. presence in Iraq had sent a clear message to the Iraqi government that it must move quickly.
"One of the ancillary benefits of the debate on the Hill is that the Iraqis have to know that this is not an open-ended commitment," Gates said before arriving in Fallouja.
"The president has said our patience is not unlimited. I don't think we have been very subtle at communicating these messages to the Iraqis."
'Window of opportunity'
The U.S. strategy is aimed at bolstering security in Baghdad to give Iraqi forces time to grow more effective, and the government time to make the compromises necessary to ease sectarian tensions.
"What we are trying to do," Petraeus said, "is help the Iraqis improve the security situation to provide a window of opportunity in time and space that will allow Iraqi leaders to resolve some of these tough issues that are out there confronting them."
Petraeus said he agreed with Gates' view that the reconciliation process must be speeded up. That process includes holding provincial elections, devising a formula to share the country's oil wealth, distributing money to provincial governments and modifying a law that prohibits Sunni Arabs with ties to former dictator Saddam Hussein's Baath Party from holding public-sector jobs or receiving government pensions.
For more than a year, U.S. officials have said that passage of the laws was imminent, but the Iraqi parliament has failed to act.
The proposed laws, Gates said, will not immediately end the fighting but they will help alleviate the environment of suspicion that contributes to the violence.
"Getting this legislation passed is an agreement either explicit or implicit that all these factions will have to work together going forward," Gates said. "It begins a process that sends a message to all the different groups in Iraq that their leaders have decided to work together."
The Baghdad attack Thursday could have been worse, witnesses said. The driver of a fuel truck said his rig was nearly caught in the afternoon blast.
"Thank God that I had just unloaded," said the driver, who did not want to be identified. "Otherwise it would have been a catastrophe."
In Iraq's southeastern Maysan province, two British soldiers were killed and three wounded by a series of bombings near the capital, Amarah, the British military said Thursday.
The incident came a day after the province was handed over to Iraqi security control.
At least 10 British soldiers have been killed in April, and 144 since the war started in March 2003, according to British military statistics.
Times staff writers Edmund Sanders and Said Rifai in Baghdad and Alexandra Zavis in Amarah contributed to this report.