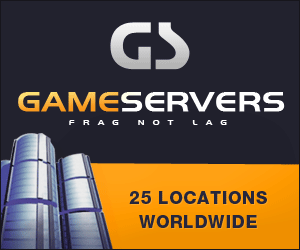 Wall Street Journal
September 23, 2008
Pg. 24
Weapons Talks Are Set to Resume; Pact Options Open

By Jay Solomon
WASHINGTON -- The U.S. is continuing to engage Russia on some key strategic issues even as it has stepped up its rhetoric against Moscow.
The Bush administration is also keeping open an option that would allow the next U.S. president to move ahead with a landmark nuclear-cooperation agreement with Russia should bilateral tensions eventually ease, U.S. officials said.
President George W. Bush had promoted legislation authorizing the pact in a bid to strengthen strategic ties between the White House and the Kremlin. His administration withdrew its support for the deal this month, following Russia's military actions in Georgia.
But senior U.S. officials said the White House decided to formally withdraw the legislation from Congress rather than allow lawmakers to vote to kill the deal. This approach would give the next administration the option to reintroduce the legislation after taking office in January.
American diplomats say engagement with Russia is critical because its involvement is central to any efforts to combat weapons proliferation and terrorism. The administration has rebuffed calls from politicians, including Republican presidential nominee Sen. John McCain, to expel Moscow from the Group of Eight forum of leading nations.
Secretary of State Condoleezza Rice warned Thursday an increasingly authoritarian Kremlin was taking "a dark turn" toward international isolation. She described Moscow's military occupation of Georgia and its subsequent recognition of the breakaway territories of South Ossetia and Abkhazia as illegal acts that threatened Europe's stability.
"Our strategic goal now is to make clear to Russia's leaders that their choices could put Russia on a one-way path to self-imposed isolation and international irrelevance," Ms. Rice said in a speech.
Russian President Dmitry Medvedev responded Friday that Washington and the North Atlantic Treaty Organization had "provoked the conflict" by arming Georgia's military. Russia's parliament tentatively approved a 25% increase in defense spending for next year.
Despite the verbal attacks, U.S. officials said the U.S. and Russia are continuing to cooperate in several key, strategic areas, following a review by the Bush administration of its overall ties with Moscow.
In the coming month, Washington and Moscow are tentatively scheduled to resume a quarterly strategic dialogue focused on weapons disarmament and missile defense. The talks had been placed on hold after the Georgia incident.
The dialogue aims to revamp the Strategic Arms Reduction Treaty, or START, which regulates the number of long-range nuclear weapons the U.S. and Russia may possess. It has also sought ways to allow Russia's military to monitor the Pentagon's rollout of a missile-defense system in European countries such as Poland and the Czech Republic.
The U.S. delegation will be headed by John Rood, the State Department's undersecretary for arms control and international security, said a U.S. official.
Ms. Rice is scheduled to meet with her Russian counterpart, Foreign Minister Sergei Lavrov, during meetings of the United Nations Security Council in New York this week.
The U.S. and its European allies -- France, Germany and the U.K. -- will be pushing for a fourth round of U.N. sanctions against Iran over its refusal to halt its uranium-enrichment activities and allow more-extensive international inspections. The Security Council is also expected to try to persuade North Korea to back down from recent threats that it would pull out of international negotiations aimed at ending its nuclear weapons program.
American and European diplomats said the U.N. debate over Iran could serve as a barometer for how Russia will engage with the West following the Georgia war, and whether it is willing to cooperate on such global security issues.
"I'm not convinced Georgia will have an impact" on Moscow's position, said a senior European diplomat involved in the process. "Russia and China don't want to break up" the international negotiating framework with Iran.