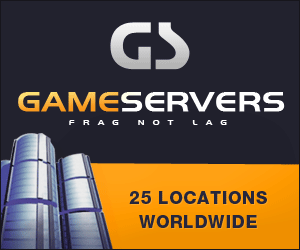 New York Times
May 4, 2007
Pg. 16
By David S. Cloud
WASHINGTON, May 3 — The top American commander in Afghanistan said Thursday he was investigating claims that dozens of civilians were killed and wounded recently by American airstrikes in the Western province of Herat.
The commander, Gen. Dan K. McNeil, told reporters that he was still reviewing the incident, which he said began when a joint American and Afghan patrol was ambushed near the town of Shindand and called for air support. He said that so far it appeared that "only firing insurgents were targeted" in the airstrikes and the fighting in the area.
"There have been allegations of civilian casualties, and indeed, if there have been civilian casualties that is regrettable. But there is a lot of allegations and not a lot of substantiation," he said, according to a transcript released by the military.
His remarks represented a clear effort to push back after President Hamid Karzai of Afghanistan warned at a news conference on Wednesday that continuing civilian casualties would not be tolerated.
Afghan officials said in recent days that 42 civilians, including women and children, were killed and 50 more were wounded in a series of airstrikes in three villages south of the city of Herat, presumably in the case addressed by General McNeil.
Foreign troops have been involved in several incidents this year in which Afghan civilians have been killed, most notably a case under investigation by the military in which American marines killed at least 10 Afghan civilians after being hit by a suicide bombing in early March.
General McNeil and other American military officers said that the fighting near Herat began when a small coalition patrol searching for an arms cache was attacked by a "far superior insurgent force" estimated at 80 to 90 fighters. One American soldier was killed and several other non-American soldiers were wounded in the clash, he said.
After withdrawing from that engagement, a joint patrol by American and Afghan troops returned on Sunday and was attacked by a large insurgent force, which apparently tried to overrun their position, he said. During the subsequent 14-hour battle, several airstrikes were called in, according to American military officials in Afghanistan and a summary of the bombing that day released by the Air Force.
A United States Air Force B-1 bomber dropped a 2,000-pound bomb and several 500-pound bombs "on an enemy firing position," according to the summary, which noted that the airstrikes were called in by a controller on the ground who verified that it had hit the intended target.
A second B-1 and an F-15 jet also reported dropping 500-pound bombs on "insurgents" near Shindand that day, the summary said. The ground commander also asked that the F-15 "strafe a compound used as an enemy firing position," it said. The attacks "successfully achieved the desired result," it added.
The level of detail in the Air Force summary was unusual and seemed to reflect concern by the service that its pilots could blamed for killing civilians by employing large bombs in a populated area.
General McNeil also defended the American patrol leader, who has not been identified. "The firing was started by the insurgents in a well-placed, complex and well-executed ambush," he said. "As near as I can tell, and going through it line by line, the on-site commander took every precaution."
Another American military official in Afghanistan who spoke on condition of anonymity said the investigation that General McNeil has announced was not an Article 32 inquiry, which examines whether there are possible criminal violations by American military personnel.
Instead, the inquiry was a relatively low-level effort to establish what happened, said the officer, who insisted on anonymity to discuss military information that had not been officially released.