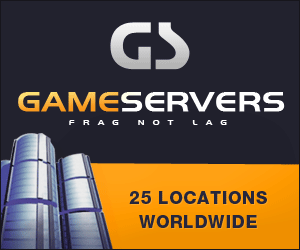 Washington Times
May 19, 2007
Pg. 6
By Thomas Wagner, Associated Press
BAGHDAD -- About 50 suspected insurgents attacked a U.S. base in the center of a city north of Baghdad yesterday, sparking a battle with U.S. soldiers and helicopters that left at least six militants dead, the Iraqi army said.
The fighting took place in Baqouba, a Sunni insurgent stronghold that has seen a recent spike in violence largely blamed on militants who fled a three-month-old security crackdown in Baghdad.
Five American soldiers were killed in two separate attacks in Iraq, the military announced yesterday.
An explosion near a military vehicle in Diyala province yesterday killed three Task Force Lightning soldiers, the military said. In another incident, two American soldiers were killed and nine wounded while conducting operations in southern Baghdad on Thursday.
In the capital, two Iraqi journalists working for ABC News were slain as they drove home from work, the network said.
Unidentified assailants waylaid the car carrying cameraman Alaa Uldeen Aziz, 33, and soundman Saif Laith Yousuf, 26, and fatally shot them, the network said.
Journalists have been frequently targeted by extremists in Iraq, with more than 100 reported killed since the war began.
Meanwhile, the massive search for three missing U.S. soldiers believed to have been kidnapped by al Qaeda-linked insurgents entered its seventh day.
Col. Michael Kershaw, commander of the 2nd Brigade Combat Team, 10th Mountain Division, who was overseeing the mission, said the teams were talking to locals, hoping to find information that would lead them to the soldiers.
"Everyone is motivated and knows the importance of finding the soldiers," he said in a statement from Quarghuli, a village 12 miles south of Baghdad, where a May 12 ambush killed four American soldiers and an Iraqi, and left three American troops missing.
The fighting in Baqouba began about 7 a.m. yesterday, the day of rest in Muslim Iraq, when insurgents opened fire on a U.S.-Iraqi base in the center of the city, about 35 miles northeast of Baghdad.
About a half-hour later, U.S. reinforcements arrived, killing at least six insurgents, an Iraqi army officer said. He spoke on the condition of anonymity because he is not authorized to speak to the press.
Residents said the fighting sent smoke billowing up from neighborhoods in the area.
One resident, who spoke on the condition of anonymity for fear of reprisals from militants, said he heard heavy machine-gun fire and then men shouting "Allah Akbar," or "God is Great" in Arabic. Others said they saw U.S. armored vehicles driving through the street, while aircraft flew overhead.