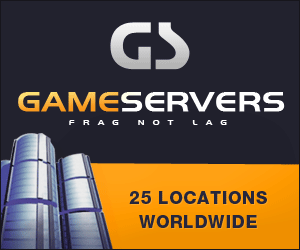 Washington Post
December 11, 2006
Pg. 15
By Nancy Trejos, Washington Post Staff Writer
BAGHDAD, Dec. 10 -- Iraqi President Jalal Talabani on Sunday strongly rejected a bipartisan U.S. panel's report on U.S. war strategy in Iraq, calling some of its recommendations "dangerous" and a threat to his country's sovereignty.
"The report does not respect the will of the Iraqis in dealing with their problems," he said in a statement released by his office.
The report by the Iraq Study Group, which was released Wednesday, has drawn criticism from several Iraqi political leaders across sectarian lines. Talabani, a Kurd, is the highest-ranking political leader to oppose the study.
Talabani was particularly critical of recommendations to embed thousands of U.S. troops with Iraqi security forces to train and advise them, to centralize control of the country's oil revenue and to allow former loyalists of deposed president Saddam Hussein back into their old government jobs.
"I think that the report is unjust and unfair and contains some dangerous articles which reduce the sovereignty of Iraq and its constitution," he said, according to a Washington Post translation of his comments.
The Iraq Study Group said most U.S. troops should be withdrawn by early 2008. Talabani demanded that Prime Minister Nouri al-Maliki be given full control over Iraqi security forces before then.
"The report does not respect the will of the Iraqi people in controlling its army and its capability to arm and train the army," he said.
Maliki's political adviser said Sunday that the prime minister had not yet formed an opinion on Talabani's statements. "It's too early to speak for the prime minister to say he's concerned about this point or that point," said Sadiq al-Rikabi, the adviser.
Talabani criticized the report's recommendation that the government reconcile with former enemies, including members of Hussein's Baath Party.
When asked about Talabani's comments on NBC's "Meet the Press" on Sunday, former secretary of state James A. Baker III, who co-chaired the study group, said the war would be won politically, not militarily. "And a part of that is national reconciliation, and amnesty is a big part of national reconciliation," he said.
Talabani embraced the group's recommendation that the United States and Iraq engage in talks with Iraq's neighbors, especially Iran and Syria. The Bush administration has been reluctant to do so.
Iraq has already opened the lines of communication with both countries. Last month, Talabani met with Iranian President Mahmoud Ahmadinejad in Tehran. On Sunday, he said he planned to make an official visit to Syria but did not specify when.
As Talabani criticized the report, Saudi Arabia's foreign minister, Prince Saud al-Faisal, praised it for emphasizing the need to focus more attention on the Israeli-Palestinian conflict and reexamine the Iraqi constitution, which he said has divided the sects vying for power, according to wire reports of comments he made in Riyadh.
Over the weekend, outgoing Defense Secretary Donald H. Rumsfeld visited American troops in Iraq to thank them for their service.
Speaking to about 1,200 soldiers and Marines at an air base in the volatile western province of Anbar on Saturday, Rumsfeld acknowledged that the United States had become polarized over the war but said the country must finish its work.
"These public debates may be heated or even nasty. But that's not new . . . I can say that it has always been so, and particularly so during wartime," he said, according to the Department of Defense's Web site. "But we ought not confuse the political debate that takes place at home with a wavering of support or appreciation for your service or your achievements."
On Sunday, a soldier was killed and another wounded when a roadside bomb detonated near their patrol as it was finishing an early-morning security mission west of Baghdad, the U.S. military said.