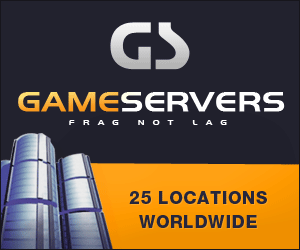 Miami Herald
April 25, 2007
In what amounts to a major shift for the White House, the United States is using Switzerland as an intermediary in order to exchange diplomatic messages with Iran.

By Warren P. Strobel and Nancy A. Youssef, McClatchy News Service
The United States has quietly increased its back-channel diplomatic contacts with Iran in recent months, a sign that those who favor engagement with Tehran have strengthened their hand in the Bush administration, according to U.S. officials.
Using Switzerland as an intermediary, American and Iranian officials have exchanged diplomatic messages on a variety of subjects, including the fate of a U.S. citizen missing in Iran, the future of five Iranian operatives whom American forces seized in Iraq, and old financial and property disputes.
Shift in approach
The contacts amount to a shift for the White House, which rebuffed an Iranian offer of wide-ranging talks on Iran's nuclear program, Middle East peace and direct relations after the March 2003 U.S.-led invasion of Iraq. Instead of engaging Iran, the White House largely shut down the Swiss channel, which both countries use in the absence of formal diplomatic relations.
''There's no doubt there's more willingness to talk now than there was a few years ago,'' one State Department official said.
U.S. officials, who discussed the sensitive issue only on condition of anonymity, cautioned that it doesn't amount to a secret dialogue over the biggest American-Iranian dispute: Iran's uranium-enrichment program, which U.S. officials say is intended to develop a nuclear weapon.
And it's unclear whether the change in the American approach is a long-term shift or a tactic to persuade Iran to attend a regional meeting next week about Iraq's future.
Secretary of State Condoleezza Rice is due to travel to the Egyptian Red Sea resort of Sharm el Sheik for the meeting of Iraq's neighbors and has urged Iran to send an envoy. It would be a ''missed opportunity'' for Iran if it didn't show up, she told the Financial Times this week.
Iran has threatened to boycott the session unless the United States releases the five Iranians seized in the northern Iraqi city of Irbil in January.
The U.S. military said the five are members of Iran's paramilitary Quds force who were arming factions to fight each other; Iran said they're diplomats. While some State Department officials favor releasing the Iranians, the White House has decided not to do so, at least for now.
In another example of U.S. outreach, Washington has enlisted Iraqi Foreign Minister Hoshyar Zebari, who has close ties with Iran, to try to persuade the Iranians to attend the meeting. Zebari, who's about to travel to Tehran, said that the United States recognized that, for the violence in Iraq to decline, Iran must be included in the discussions.
''This has nothing to do with the [nuclear ]hreat,'' Zebari said. Washington is "doing everything they can to get them to participate.''
The shift in approaches toward Iran began shortly after the November midterm elections, in which voters rejected Bush's Iraq War policies and handed control of Congress to Democrats.
Seeking leverage
Before ramping up its diplomacy, the Bush administration took a series of military and diplomatic steps to win more leverage against Iran, which under President Mahmoud Ahmadinejad has pursued newly assertive polices in Iraq, Lebanon and elsewhere.
Those steps included sending another American aircraft-carrier strike group to the Persian Gulf, dispatching Patriot missile defenses to Arab allies, arresting the five Iranians, and accusing Iran of arming factions in Iraq.
Some Democratic lawmakers and European diplomats had voiced alarm that Bush was contemplating airstrikes on Iran's nuclear facilities, a policy Vice President Dick Cheney and his allies are said to favor. That doesn't appear to be the dominant view in the administration right now.
After the U.S. failures in Iraq, ''There is a feeling that we can't get Iran wrong,'' a second State Department official said.