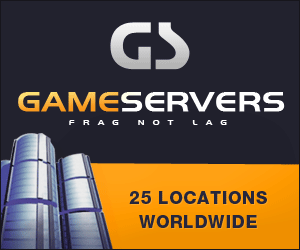 Washington Times
May 8, 2008
Pg. 11
By Ben Lando, United Press International
U.S. forces in Iraq are investigating two contracts to build schools in northern Iraq that required bathroom fixtures be supplied by Iran.
The new elementary and middle schools built in Irbil were also authorized by a South Korean member of coalition forces, against U.S. contracting rules, but officials say this practice has been stopped and corrected.
The contracts for the Sarwaran Primary School and Binaslawa Middle School, in the capital of the Kurdistan region of Iraq, "required that the bathroom fixtures be produced in Iran, which is currently under United States trade sanctions," according to two recent reports by the U.S. Special Inspector General for Iraq Reconstruction (SIGIR).
The Binaslawa school bathrooms had not been furnished at the time of the Feb. 4 SIGIR inspection. There were three sinks and four toilets installed in each of the four bathrooms in the Sarwaran school, however.
"The contract required the wash basins and [toilet] fixtures be Iranian-made products," the report said. A SIGIR official confirmed the contract language didn"t require the specific company supply bathroom fixtures, but the fixture did have to come from Iran. The company could not be reached.
Col. Bill Buckner, spokesman for Multi-National Corps-Iraq (MNC-I), said U.S. funds are not allowed to be used to purchase Iranian products, and contracts "normally" do not specify supplier countries or companies.
"Contracts are typically executed based on a lowest-bid process," he said.
The projects were awarded by MNC-I"s Multi-National Division-North East, which is commanded by South Korean forces, and awarded to a "local contractor" from a "list of competitors" provided by the Kurdistan regional government, the SIGIR report said.
United Press International has been unable to obtain copies of the contracts or the competitors list.
"Based on trade sanctions, the U.S. does not solicit bids from Iran," Col. Buckner said, adding that an investigation is ongoing. He also said it was not clear why an Iranian company was specified in the contract.
The Sarwaran contract for $826,469 and the $676,741 contract for Binaslawa both exceeded the $500,000 minimum, above which a project using Commander"s Emergency Response Program (CERP) funds "must be negotiated by a warranted contracting officer," according to the SIGIR report.
Col. Buckner said a U.S. government employee must "review and obligate funds for purchases" and "no documentation has been found" authorizing the South Korean contracting officer action.
He said the problem was identified in February — the same time as the SIGIR investigation. Coalition forces project purchasing officers (PPO) were directed by the Corps "not to conduct any CERP funding transactions" without a U.S. government employee purchasing officer present, and issued an order "clarifying" only U.S. government employees could be PPOs.
"This was a procedural error that was immediately corrected once discovered," Col. Buckner said. "There was no ill-intent, mismanagement of funds, or any other improprieties. As noted in the SIGIR report, the projects were managed and being completed to specifications."