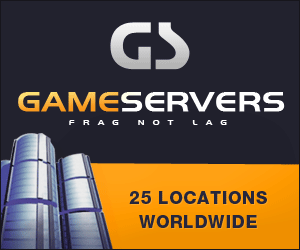 Miami Herald
April 24, 2007
Amid growing criticism, U.S. and Iraqi officials defended a controversial plan to build walls around Baghdad neighborhoods.
By Shashank Bengali, McClatchy News Service
BAGHDAD-- The future of a U.S. military plan to erect concrete walls around Baghdad neighborhoods was in doubt Monday amid a growing outcry from Iraqis who said the barriers would fuel sectarian discord.
A day after Iraqi Prime Minister Nouri al Maliki ordered a halt to the construction of a 12-foot wall that would separate Sunni Muslims from Shiite Muslims in the northern Adhemiya neighborhood, American officials said they'd reconsider plans for that barrier and several others in Baghdad. But they dodged questions over whether the construction would stop, and an Iraqi military official said it would continue.
''Obviously, we will respect the wishes of the government and the prime minister,'' U.S. Ambassador Ryan Crocker said. ``I'm not sure just where we are right now concerning our discussions on how to move forward on this particular issue.''
As hundreds of residents marched through Adhemiya's walled-off streets to protest what they called the ''racist barrier,'' American officials defended the plan as a temporary measure that would help secure sectarian flash points and deter suicide car bombings.
Those bombings have been unrelenting despite a 10-week security crackdown in the city. On Monday, at least 33 Iraqis were killed in bombings throughout the country.
Of the barriers, Crocker said, ``It is in no one's intention or thinking that this is going to be a permanent state of affairs.''
An Iraqi military spokesman downplayed Maliki's criticism, saying that the prime minister, who was attending a summit of Arab leaders in Egypt, was responding to exaggerated news reports.
''We will continue constructing the barriers in all Baghdad areas without exemption,'' Brig. Gen. Qassim Atta said.
Privately, American officials admitted that they were caught off-guard by the firestorm over the 3-mile-long Adhemiya wall, details of which were made public in a military news release last week.
Dubbed by troops the ''Great Wall of Adhemiya,'' the project is one of at least seven barriers that are being built under a so-called ''gated communities'' initiative that's intended to separate rival factions and control the flow of traffic in certain neighborhoods. Military officials say the barriers will be in a variety of forms: Some are long walls that don't fully enclose neighborhoods and others are an amalgam of barbed wire, sand bags and concrete.
It wasn't clear whether Maliki intended to press for a halt to construction. U.S. officials suggested that the prime minister may not have been fully briefed on the plan.
''Discussions that happened at a lower level may not have been transmitted to the higher level,'' said Lt. Col. Chris Garver, an American military spokesman.
U.S. officials, nevertheless, appeared to backtrack from earlier statements that referred to the Adhemiya wall as ''one of the centerpieces of a new strategy'' in Baghdad.
Last week, military spokesmen said the decisions to build barriers rested with American commanders, who were instructed to consult Iraqi security forces and residents.
On Monday, U.S. officials said Iraqis were taking the lead and that coalition forces would work together to resolve residents' concerns.