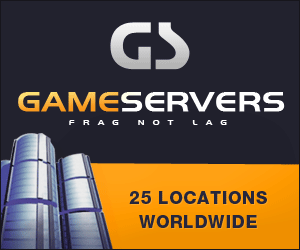 Wall Street Journal
January 31, 2008
Pg. 8
More Concerted Manhunt Comes as Concerns Deepen Over Wider Al Qaeda Refuge
By Jay Solomon and Zahid Hussain
Pakistani authorities and the U.S. administration are intensifying a hunt for a Taliban commander many worry could widen al Qaeda's increasingly comfortable sanctuary in Pakistan's lawless tribal regions.
As attacks mount on Pakistani politicians and security forces, Pakistan's army has stepped up an offensive against Baitullah Mehsud, targeting his South Waziristan stronghold along the Afghanistan border and the nearby Swat valley. Pakistani military officials said they have killed dozens of Mr. Mehsud's supporters in the fighting.
Washington, meanwhile, is increasing its intelligence activities inside Pakistan aimed at finding rival tribal leaders who could be allies against Mr. Mehsud, the Taliban and al Qaeda's leadership, said current and former U.S. officials.
Mr. Mehsud, who wasn't considered a significant figure by the Central Intelligence Agency as recently as 2004, now is charged by Islamabad and Washington with ordering nearly 20 major suicide attacks across Pakistan in the past three months, including the Dec. 27 strike in Rawalpindi that killed former Prime Minister Benazir Bhutto.
U.S. intelligence officials said they worry Mr. Mehsud, 34 years old, is overseeing an al Qaeda-backed strategy to weaken Pakistan's civilian leadership and security apparatus as a means to widen its sanctuary inside Pakistan.
Officials consider that territory to be the most dangerous terrorist stronghold since al Qaeda roosted in Afghanistan under the Taliban. In recent months, European and U.S. intelligence officials have traced planned terrorist attacks in the United Kingdom, Denmark and Germany to Pakistan's tribal regions. Mr. Mehsud's forces have recently moved out of South Waziristan to build strategic bases in territories normally under Islamabad's control.
His rapid rise has been aided by a near-complete breakdown in the governing structure of the tribal areas, said U.S. and Pakistani officials. Traditionally, Islamabad governed through a network of moderate tribal elders, known as
maliks
, who helped maintain law and order. In recent years, radical Taliban and al Qaeda militants have purged the tribal regions of maliks. In this vacuum, Mr. Mehsud and other younger militants and fundamentalist clerics gained power.
Mr. Mehsud has developed a number of camps in the region to train suicide bombers, said Pakistani officials. They said they are particularly concerned that his recruits include many non-Pashtun militants who can more easily operate in settled areas outside the tribal zone. The region is dominated by the Pashtun tribe.
Pakistan's president, Pervez Musharraf, has said Mr. Mehsud's growing influence signifies a creeping "Talibanization" of his country.
In a bid to contain these militants, U.S. officials said they are working to replicate in Pakistan successes in Iraq, where tribal militias allied with the U.S. Defense Department to help push al Qaeda out of Anbar province. Until now, Washington and Islamabad had relied heavily on straight military force, said U.S. and Pakistani officials.
This month, Washington's two top intelligence officials, CIA Director Gen. Michael Hayden and Director of National Intelligence Mike McConnell, visited Islamabad to seek greater cooperation with the Pakistani government.
"A sledgehammer alone won't solve the problem," said Pakistan's ambassador to Washington, Mahmud Durrani, who said his government needs greater intelligence support and armaments from the U.S. Mr. Durrani said his government remains opposed to the insertion of U.S. military forces into the tribal areas, the formal name of which is the Federally Administered Tribal Areas.
The U.S. State Department has begun to distribute $750 million in development aid to the region as part of a two-phase program that requires Islamabad to help invest a total of $2 billion. The U.S. is helping Islamabad train an ethnic-Pashtun military unit, called the Frontier Corps, to fight the Taliban and al Qaeda in border regions. U.S. officials also are talking about pushing to allow national political parties to operate more easily in the region and bringing it more directly under Islamabad's legal code.
Mr. Mehsud heads Tehrik-I-Taliban, a coalition of Pashtun tribes and subtribes. For years, Islamabad viewed the militant as an extortionist rather then a long-term security threat.
This changed in 2005, Pakistani officials said, as fighting between Pakistan's army and Pashtun militias spiked. Mr. Mehsud received significant funding from al Qaeda to fight Mr. Musharraf's forces, said these officials. Mr. Mehsud proved adept at forging battlefield alliances with other Taliban leaders and Islamic militants.
Mr. Mehsud developed close ties with the Maulana Fazalullah -- a Pashtun militant based in the Swat valley known as Mullah Radio for his use of FM radio to propagate his messages -- and the two allied to enforce Taliban-style Islamic law in the Swat districts of the Northwest Frontier Province. He also coordinated with radical cleric Rashid Ghazi, who gained notoriety when he took control of an Islamic seminary, the Red Mosque, in Islamabad. Mr. Musharraf's forces killed Mr. Ghazi in a crackdown in July, fueling a wave of suicide attacks led by Mr. Mehsud's and Mr. Fazalullah's supporters.
"The nexus among [these men has] presented the most serious challenge," said a senior Pakistani intelligence official.
Missteps by Mr. Musharraf's government have aided Mr. Mehsud, said current and former U.S. intelligence officials. In 2005, Pakistani military officials paid hundreds of thousands of dollars to Mr. Mehsud, ostensibly to help him pay off debts to al Qaeda's leadership. The payments were part of a broader peace agreement between Islamabad and the tribal chiefs. Instead, Mr. Mehsud is believed to have used the funds to expand his armaments and power base.
Last year, Mr. Mehsud kidnapped hundreds of Pakistani army troops and successfully swapped them for Taliban militants and terrorists held by Islamabad. Pakistani officials acknowledged that some of them have taken part in the recent surge of suicide attacks. "We did not have a choice but to release them," said a senior Pakistan army commander. "We had to get the troops released."
Wanted: Baitullah Mehsud
Age:
34
Base:
Pakistan's South Waziristan and Federally Administered Tribal Area
Position:
Commander, Tehrik-I-Taliban
Ethnicity:
Pashtun tribe, Mehsud Clan
Suspected Attacks:
Assassination of Benazir Bhutto on Dec. 27; attempt on the life of former Interior Minister Aftab Khan Sherpao, which killed 56 on Dec. 21; the Oct. 27 attempt on Mrs. Bhutto, which killed at least 139 people
Yochi J. Dreazen contributed to this article.