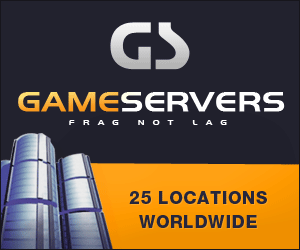 Wall Street Journal
March 20, 2009
Pg. 8
By Jay Solomon and Siobhan Gorman
WASHINGTON -- Central Intelligence Agency Director Leon Panetta is making an unannounced visit to Islamabad this week, guiding the Obama administration in fashioning a new Pakistan policy amid the political upheaval there.
Senior U.S. officials say they are beginning to question the long-term prospects of Pakistani President Asif Ali Zardari, who was left significantly weakened after recent protests.
But the officials say they are nervous about what they see beyond Mr. Zardari. He has quietly supported U.S. missile strikes against militants in Pakistan, and it isn't clear whether the new power centers in the country will be as cooperative.
Washington's biggest priority is keeping Pakistan engaged in the fight against al Qaeda and Taliban forces based in Pakistan's tribal regions. U.S. interests could take a hit if "Pakistani politics plays out in a particularly nasty fashion," said a senior U.S. official working on South Asia.
Mr. Zardari made big concessions earlier this week by agreeing to restore Pakistan's former Supreme Court chief justice to his job and to petition the court to consider lifting a ban on opposition leader Nawaz Sharif holding office.
Mr. Zardari made the moves under pressure from mass opposition protests, Pakistan's military and senior U.S. officials. The concessions also strengthened Prime Minister Yousuf Raza Gilani, who said in an interview Wednesday that he wants the presidency stripped of its sweeping powers and the balance of power returned to parliament.
Messrs. Gilani and Sharif have been publicly critical of U.S. missile strikes -- a popular position in Pakistan -- but what support they might offer the U.S. behind the scenes if they gain more power is uncertain, U.S. officials say.
Mr. Panetta was scheduled to meet Messrs. Zardari and Gilani, as well as Pakistan's military and intelligence chiefs. CIA officials wouldn't comment on his itinerary, but he is believed to have arrived in Islamabad on Thursday.
The CIA has played a crucial role in recent months to mediate between India and Pakistan after Pakistan-based terrorists attacked the Indian city of Mumbai in November. Mr. Panetta is expected to continue this role while seeking Pakistani support for CIA operations against al Qaeda and the Taliban.
Mr. Panetta also visited India this week, where he discussed counterterrorism strategies with Indian officials, according to local press reports.
The Obama administration made clear in the recent Pakistani standoff that it intends to take an aggressive role in stemming political turmoil. Secretary of State Hillary Clinton and Richard Holbrooke, Washington's special envoy to Pakistan and Afghanistan, both called Mr. Zardari and warned him that international aid to Islamabad could be jeopardized if the conflict wasn't resolved peacefully, according to U.S. officials.
Mr. Gilani said this week he had invited Mr. Sharif, a former prime minister, to rejoin the ruling coalition, and Mr. Sharif is widely expected to make a bid for the premiership over the next year. Mr. Gilani is also seen as in a strengthened position. Analysts aren't counting out Mr. Zardari, who still leads the country's largest political party.
Lurking behind the scenes is Pakistan's powerful military. President Barack Obama criticized the Bush administration for its support of Pakistan's former military leader, Pervez Musharraf, and is seen as unwilling to back another military government.
In the meantime, U.S. officials working on Pakistan acknowledge they will have only limited influence on the power struggle.
"It's pretty clear that we've got to really be dealing with institutions and with the government as a whole," said a U.S. official. "We can't just say 'this guy is our man.' "
Counterterrorism experts expressed concern that while Islamabad is consumed in internal politics, the Taliban is gaining ground. "Probably the most serious challenge for the U.S. is there is no clear command and control in Pakistan," said Seth Jones, an expert in the region at the think tank Rand Corp.
David Kilcullen, a former Bush-administration adviser on counterinsurgency, said the Pakistani security forces' reluctance to follow the civilian government's direction -- police in Lahore backed off after initial resistance to protesters and didn't enforce Mr. Sharif's house arrest -- represents "a classic precursor indicator to the collapse of the Pakistani government."
--Matthew Rosenberg and Zahid Hussain in Islamabad contributed to this article.