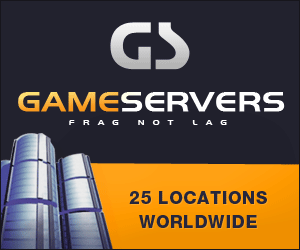 Mideast Stars and Stripes
September 28, 2008
By Nancy Montgomery, Stars and Stripes
COMBAT OUTPOST TAHIR, Iraq — The U.S. officers charged with pacifying northern Iraq say it's time for references to the "restive Diyala province" to be retired.
"My proposal is we get to 'placid,' " said Lt. Col. D.A. Sims, of the 2nd Stryker Combat Regiment, while on the way to one of the unit's combat outposts in Baqouba.
While not there yet, he said, "At this time last year, guys were literally duking it out street to street."
Nearly all provinces in northern Iraq have shown remarkable reductions in the number of attacks — even though the region did not benefit from extra U.S. "surge" troops, said Maj. Gen. Mark Hertling, 1st Armored Division commander and commander of Multi-National Forces Iraq—North.
The reduction in attacks — 55 percent overall and much higher in some provinces — is attributed to increasingly capable Iraqi security forces and new cooperation of Sunni tribes and fighters, the "Sons of Iraq," among other things.
Insurgents have been driven out of the towns, into the countryside, officers said. Most of the region, in the "clear, hold and build" counterinsurgency model, is in the "hold" mode.
Hertling said there has been an evolution in how the U.S. approaches its mission.
"In a counterinsurgency, you don't 'win.' Counterinsurgency is all about making gains," he said. "Before, it was two steps forward and one step back. Now we're taking three steps forward and one step back and, on a good day, four steps forward."
Overall in the region, attacks were down from last year by 55 percent, said Maj. Peggy Kageliery, an MNCI-North spokeswoman.
Diyala province, historically a mix of Sunni, Shia and Kurds — and where violence had forced some 40,000 families to flee, according to the U.S. — had seen attacks drop by 54 percent.
But the result of operations there, with fighters killed or imprisoned, has brought about a chilling new trend: Over the past year, most of the suicide bombers have been women, some of them widows.
There have been 31 female bombers in Iraq this year, more than half of them in Diyala, one a 14-year-old girl, officials said.
Attacks against coalition forces were down 68 percent and, against civilians, 35 percent. Roadside bombs dropped from 1,500 a month last June to 350 a month this September.
Nineveh province is actually now the most "restive" province, with the smallest drop in violence — 29 percent, she said.
In Hertling's briefing to Gen. Carter Ham during the U.S. Army Europe's trip to Iraq last weekend, it was clearly a worrisome area, with increasing tensions between Kurds and Arabs.
Moreover, what will happen to the "Sons of Iraq" on the U.S. payroll and manning checkpoints in the future is unknown. Iraqi police have arrested them, and the Shia-led Iraqi government distrusts them, as they distrust the government.
Hertling quoted a Kurdish regional Cabinet minister in summing up problems in national reconciliation: "The Shia are afraid of the past, the Sunni are afraid of the future, and the Kurds are afraid of the past, present and future," he said.