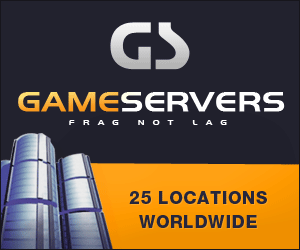 Philadelphia Inquirer
April 24, 2008
More than $100 million was lost to bogus claims. At least 12 veterans have been convicted.

By Ryan J. Foley, Associated Press
MADISON, Wis. - The U.S. military's health-insurance program has been swindled out of more than $100 million over the last decade in the Philippines, where doctors, hospitals and clinics have conspired with American veterans to submit bogus claims, according to prosecutors and court records.
Seventeen people have been convicted so far, including at least a dozen U.S. military retirees, in a little-noticed investigation that has been handled by federal prosecutors out of Wisconsin because a Madison company holds the contract to process many of the claims. It has not been accused of any wrongdoing.
At the center of the case is Tricare, a Pentagon-run program that insures 9.2 million current and former service members and dependents worldwide. The United States closed its military bases in the Philippines in 1992 and withdrew its active-duty forces, but thousands of retirees remained. Some saw an opportunity to pry easy cash from Tricare.
Health-care providers in the Philippines filed claims for medical services never delivered, inflated claims by as much as 2,000 percent, and shared kickbacks with retirees who played along, court records reviewed by the Associated Press show.
Pentagon auditors say Tricare moved slowly to uncover and stop the fraud. A February audit warned that the program was still vulnerable to fraud because of lax controls and that similar fraud schemes were starting to emerge in Latin America.
News of the scope of the fraud comes as the Pentagon seeks to raise fees for Tricare's beneficiaries - fourfold, in some cases. The proposed increases have outraged groups representing service personnel and have been blocked by Congress.
Tricare paid $210.9 million in overseas claims in 2006, the latest year for which figures were available. At the height of the fraud in 2003, officials say, two-thirds of the $61.8 million paid to Philippine providers - about $40 million - was fraudulent.
The fraud in the Philippines was so extensive that the number of claims filed there skyrocketed nearly 2,000 percent between 1998 and 2003 even as beneficiaries there remained constant.
Pentagon officials received fraud allegations against the company in 2000 but waited until late 2005 to cut off payments, according to an internal audit report. The company reaped tens of millions of dollars in payments in the meantime. In a 2005 memo, William Winkenwerder, then assistant secretary of defense for health affairs, complained that his requests to send more investigators to the Philippines were ignored.
The fraud went well beyond Health Visions. A Pentagon official warned in 2004 that the schemes were costing U.S. taxpayers $40 million a year. In all, those convicted have been ordered to pay back only about $1.8 million.