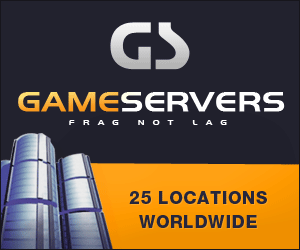 U.S. Military Goes After Iran-Backed Militants
September 24, 2007
The Associated Press
FOX News
BAGHDAD -- U.S. troops killed one suspected militant and detained four others said to be involved in kidnapping operations run by Iranian-backed Shiite militias during a raid Monday in eastern Baghdad, the military said.
The operation in the Iraqi capital's Shiite slum of Sadr City came on the heels of accusations that Iran is smuggling surface-to-air missiles and other advanced weapons into Iraq for use against American troops and increasing protests by Iraqi officials over the latest U.S. detention of an Iranian in northern Iraq.
That detention has taxed relations between Iraq and the United States, already strained after the shooting deaths of 11 civilians at Nisoor Square in Baghdad on Sept. 16 — allegedly at the hands of Blackwater USA security contractors.
Prime Minister Nouri al-Maliki has said the Blackwater incident was among several "serious challenges to the sovereignty of Iraq" by the company, adding he would take the case up in discussions with U.S. President George W. Bush in New York, on the sidelines of the U.N. General Assembly.
Al-Maliki also condemned the Iranian's arrest, saying he understood the man, who has been identified as Mahmudi Farhadi, had been invited to Iraq. U.S. officials said he was a member of the elite Quds force of the Iranian Revolutionary Guards accused of smuggling weapons into Iraq.
"The government of Iraq is an elected one and sovereign. When it gives a visa, it is responsible for the visa," al-Maliki told The Associated Press in an interview Sunday in New York. "We consider the arrest ... of this individual who holds an Iraqi visa and a (valid) passport to be unacceptable."
The military said the suspects targeted in Monday's raid were believed to be Iranian-backed rogue Shiite fighters. During the raid, U.S. troops were engaged with at least one armor-piercing explosively formed penetrator, or EFP, weapons that the military says have been brought in from Iran and killed hundreds of American troops in recent months.
Tehran denies the allegations, saying it is promoting stability in Iraq, not fueling the violence.
Sadr City is a stronghold of the Mahdi Army. The militia is nominally loyal to the radical cleric Muqtada al-Sadr but disaffected factions have broken off from the group in recent months to battle U.S. troops in the neighborhood.
U.S. military spokesman Rear Adm. Mark Fox said Sunday that American soldiers were continuing to find Iranian-supplied weaponry including the Misagh 1, a portable surface-to-air missile that uses an infrared guidance system.
Other advanced Iranian weaponry found in Iraq includes the RPG-29 rocket-propelled grenade, 240 mm rockets and EFPs, Fox said.
Iranian President Mahmoud Ahmadinejad denied his country was aiding Shiite militias in an interview with CBS' "60 Minutes" aired Sunday.
"We don't need to do that. We are very much opposed to war and insecurity," said Ahmadinejad, who arrived in New York Sunday to attend the U.N. General Assembly. "The insecurity in Iraq is detrimental to our interests."
Rising tensions between Iran and the United States have worried Iraqi officials — many of whom are members of political parties with close ties to Tehran.
Iraqi President Jalal Talabani, a Kurd, has also protested the detention Thursday by U.S. troops of the Iranian in the Kurdish city of Sulaimaniyah. Talabani demanded the Iranian's release, warning the arrest could affect relations between the two neighbors.
Iranian Foreign Ministry spokesman Mohammad Ali Hosseini said Farhadi was in charge of border transactions in western Iran and went to Iraq on an official invitation.
The U.S. military said the suspect was being questioned about "his knowledge of, and involvement in," the transportation of EFPs and other roadside bombs from Iran into Iraq and his possible role in the training of Iraqi insurgents in Iran. No charges against the Iranian have been filed yet.
In more violence Monday, an Iraqi security guard was killed and three others were wounded when a car bomb exploded near the convoy of a local security official near the northern city of Kirkuk, police Brig. Gen. Sarhat Qadir said.
Tensions were also high in Basra, where Iraq's minister of state for national security, Sherwan al-Waili, took over the security operations center following the assassination of a local representative of Iraq's top Shiite cleric, Grand Ayatollah Ali al-Sistani.
The region has been rocked by violence between rival Shiite militias linked to political parties, raising concerns about security as the British military has pulled back its troops from the city center to a nearby airport to allow Iraqi security forces to take over.
Al-Waili told reporters Sunday that he will temporarily head the operations center until a new security plan is implemented "very soon" in the city, 340 miles (547 kilometers) southeast of Baghdad.
After deadly inter-Shiite clashes in August that left scores dead in the holy city of Karbala, al-Sadr ordered a temporary freeze on his followers' activities — including attacks on U.S. troops — in a move expected to bolster the militia against its Shiite rivals. But the militia's splinter faction have increasingly attacked U.S. troops.
link to original article