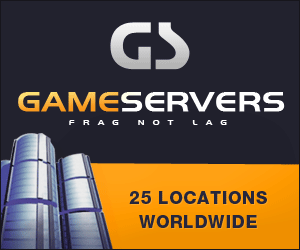 Los Angeles Times
October 7, 2009
Pg. 23
Troops set up a field hospital, and ships are bringing food, supplies and heavy equipment for cleaning up.

By Associated Press
PADANG, INDONESIA -- U.S. troops set up a field hospital Tuesday and rerouted ships to aid victims of a powerful earthquake that left hundreds of thousands homeless, in their largest relief operation in Muslim-majority Indonesia since the 2004 Indian Ocean tsunami.
The expansion of the U.S. mission comes as efforts shifted from searching for survivors amid the rubble to providing relief to villages that have been cut off by massive landslides generated by last week's magnitude 7.6 quake.
Aid workers from at least 20 countries focused on caring for the homeless, who huddled in makeshift shelters and cooked meager meals of rice and noodles over open fires or ate vegetables from their fields.
Rear Adm. Richard Landolt, who arrived Tuesday in Padang, the largest city in the quake zone, said three U.S. Navy ships were on their way, full of supplies, food and heavy equipment that can be used to clear roads and excavate collapsed buildings. "There is going to be a terrific ramp-up of operations out here," he said.
Landolt said two ships were expected to arrive in the next day or so. A supply ship has also been cleared to begin operations, with four helicopters large enough to carry 30 to 40 people or equipment to areas that cannot be reached by land, he said.
Also Tuesday, 69 U.S. troops, including 11 doctors, opened a 300-bed field hospital outside Padang's main medical facility.
"We are ready for the long haul," said Air Force Col. Dan Settergren, who led the military team that set up the hospital. "We will do whatever it takes."
The official death toll rose Tuesday to 704 and officials said it could reach into the thousands.
Lt. Col. Dan Olson, the chief doctor at the hospital, said the main concern is to keep infectious diseases from spreading, while also giving more space to local doctors now operating out of hospitals that have been severely damaged by the quake.
"Usually, if there has been a big disaster the infrastructure has been destroyed and infectious diseases like diarrhea and cholera can be a very, very big problem," he said. "We haven't had any reports of that yet, so it remains to be seen whether it will become a risk."
The bolstered U.S. military mission comes as so much aid was arriving from around the world at Padang's tiny airport that flights had to be delayed because there was no space for them to land.
A USAID flight with 50 tons of supplies was scheduled to arrive Tuesday, but had to be postponed until today. Supplies -- including drinking water and medicines -- are desperately needed in outlying areas.