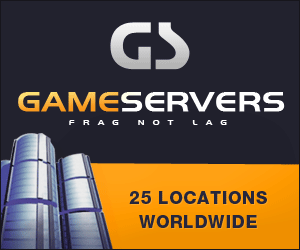 Seattle Times
May 24, 2007
Pg. 3
By John Walcott and Jonathan S. Landay, McClatchy Newspapers
WASHINGTON — The Bush administration is preparing to change course in Iraq again, this time emphasizing political rather than military progress.
The administration's latest changes, which military and civilian officials in Baghdad and Washington are assembling and national-security adviser Stephen Hadley is coordinating, come less than five months after President Bush announced an effort to pacify Baghdad and adjoining Anbar province by adding more than 21,500 troops.
That effort was built on the belief that political reconciliation in Baghdad could not happen until better security was established.
The military now would stress efforts to strengthen the Iraqi army and central government and weaken sectarian forces, said three U.S. officials with firsthand knowledge of the strategy.
The officials, all of whom spoke on the condition of anonymity, said the evolving plan — which Army Gen. David Petraeus, the top U.S. commander in Iraq, and U.S. Ambassador to Iraq Ryan Crocker are preparing — didn't envision a significant drawdown of U.S. forces in Iraq before 2008.
However, they said, "the search for a new direction," as one of the officials described the effort, was prompted by a recognition that the increase of U.S. and Iraqi troops hasn't produced improvements in security or political progress and that domestic support for the administration's Iraq policy, even among Republicans, is ebbing quickly.
The new Iraq war "czar," Army Lt. Gen. Douglas Lute, remains skeptical the troop buildup can succeed and instead has favored the political steps Petraeus and Crocker have advocated, one of the officials said.
Deputy White House spokesman Tony Fratto said the plan is not a new war strategy. "These are the tactics designed to help make the [existing] strategy work," he said.
There's little optimism in Baghdad or Washington, however, that a new effort to strengthen the Iraqi army, bolster the government of Prime Minister Nouri al-Maliki and weaken Sunni Muslim insurgents and Shiite Muslim militias is likely to succeed.
Much skepticism
There's widespread skepticism that either al-Maliki or the Iraqi parliament is prepared to make concessions necessary to pass new laws on sharing oil revenues, holding provincial elections and other issues. Several U.S. officials also doubt whether Shiite militiamen can be purged from the police, Interior Ministry and other government agencies, as the new strategy envisions.
Bush won an important victory this week when Democrats abandoned their effort to attach a withdrawal timetable to the latest war-spending bill. But Republican lawmakers have warned that their support could erode quickly if there's no significant progress by September.
Petraeus has said he plans to report to Washington in September on how the Bush strategy is working. One key question then will be whether to reduce U.S. troop levels, which the Pentagon says stand at 147,000. An additional 10,000 troops are only now arriving, mainly in the Baghdad area.
Publicly, the president and his advisers express confidence that the decision to send more troops to Iraq is making a difference. Privately, some administration officials are far more pessimistic.
One of the major problems, one official said, is the Badr Corps, the military arm of the Supreme Iraqi Islamic Council. The group controls several government ministries, holds a key position in parliament and controls much of southern Iraq, which lies across the U.S. supply routes from Kuwait.
"Maliki was one of the leaders in purging Sunnis from the government and the military, he's soft on the [Shiite] militias and he's losing altitude in parliament," one of the U.S. officials said. "He may not be inclined to take many risks, under the circumstances."
Another official said he was skeptical the Bush administration can find any credible Iraqi nationalists and persuade them to step forward, especially since doing so would invite assassination from Sunni and Shiite extremists.
A former senior U.S. defense official who's still an adviser said he believed the troop buildup was doomed because the numbers were insufficient and insurgents were gaining strength.
The official expressed doubts Iraq's Shiite and Sunni leaders ever intended to make the political deals needed to reduce sectarian bloodletting, because each side apparently believes it can defeat the other.
He said both sides might embrace benchmarks for progress in Iraq, knowing failure might lead the United States to withdraw. "The benchmark may be what they want," he said. "If you [the Shiites and Sunnis] are both convinced that you can win, why not hasten the day of a U.S. withdrawal?"
The Associated Press contributed to this report.