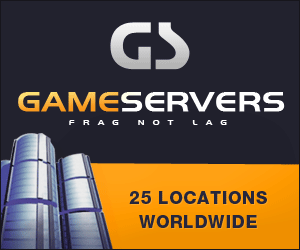 Washington Post
March 7, 2008
Pg. 7
By Robin Wright, Washington Post Staff Writer
U.S. Ambassador to Iraq Ryan C. Crocker plans to leave Baghdad as early as January, leaving the most critical U.S. diplomatic post not long after the top military commander, Gen. David H. Petraeus, is expected to rotate out of Iraq.
Crocker, 58, plans to retire from the foreign service. He has been telling colleagues that he wants to leave by mid-January, before a new administration comes in, after almost 22 months in Iraq.
"I am prepared to remain in Baghdad until early 2009, when I intend to retire," Crocker said in an e-mail to The Post. "That will make two years in Iraq and 37 years in the Foreign Service -- it's enough!"
But Iraq experts are concerned about the near-simultaneous departure of two men who have made the most progress during the checkered five-year U.S. presence in Iraq. "To have changes all occur at the same time is not healthy, especially when dealing with a place like Iraq," said Edward S. Walker, a former assistant secretary of state for Near Eastern affairs under whom Crocker served.
"A lot of people would concur that it's the best team we've had there," said Daniel P. Serwer, a former diplomat who oversaw the Iraq Study Group project that recommended revisions in U.S. policy. "Why switch people out when you're having relative success? But then, there's not a good time."
Crocker and Petraeus are "a good match," said Robin L. Raphel, a former assistant secretary of state who served in Iraq. "They're both wiry runners and fast and accomplished in their own right. They came to respect each other quickly. . . . They didn't always agree, but they were willing to let each other do their own jobs and coordinate."
Since he arrived in Baghdad in March 2007, Crocker has been in charge of prodding the Shiite-dominated Iraqi government to take advantage of additional U.S. troops to enact reforms that would help defuse religious and ethnic tensions. The embassy was tasked with helping the Iraqi government work toward 18 benchmarks of progress, including political reconciliation, provincial elections, outreach to the Sunni minority, a new oil law and wider distribution of resources.
Crocker is credited with recruiting senior U.S. officials to Iraq, including at least three ambassadors who gave up jobs early to take lower posts in Baghdad. He also restored a sense of discipline to the largest U.S. embassy, American diplomats say.
But political progress has been slow, with several goals still unmet as the U.S. troop buildup begins to wind down. Crocker and Petraeus are scheduled to provide a review to Congress early next month.
"We'd have liked to see more progress on the political side, but there's only so much one man can do," Walker said of Crocker. "He must be exhausted. It's a grueling operation."
Crocker was an early skeptic of the Iraq war, co-authoring a 2002 memo titled "The Perfect Storm." It warned that the conflict could unleash sectarian tensions and intervention by neighbors such as Iran, and that Washington would have to rebuild a political and economic system. Years later, he was sent to address the troubles he predicted.
A fluent Arabic speaker, Crocker has been ambassador to five key Islamic countries, including Pakistan, Syria, Lebanon and Kuwait. His status as a "career ambassador" is the diplomatic equivalent of being a four-star general.