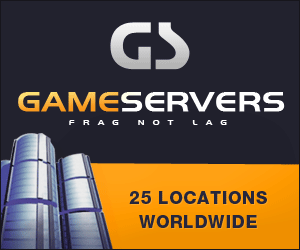 U.S.-led operation kills 50 insurgents; blast outside Green Zone kills two
By ROBERT H. REID - Associated Press Writer
BAGHDAD, Iraq - (AP) A car bomb blast near a restaraunt in
eastern Baghdad early Tuesday killed four people and wounded seven others,
including two children playing on the street, police said.
The attack appeared to be aimed at a group of police having
breakfast, police Capt. Haider Ibrahim said. Two officers were among the
dead and four others were injured, he said.
U.S. and Iraqi troops continued an operation against insurgents in a
stronghold near the Syrian border on Tuesday, despite calls by Sunni Arab
leaders to halt such operations to encourage a big turnout in next month's
election.
The U.S. command said late Monday that about 50 insurgents were
killed.
Two U.S. Marines were killed and at least seven were wounded in the
fighting Monday in the border town of Obeidi, according to a New York Times
reporter embedded with the Marines. A Marine spokesman told The Associated
Press that he cannot report casualties until 24 hours after they occur.
In Baghdad, a car bomb exploded near the main gate to the heavily
guarded Green Zone, killing two South Africans and wounding three other
people. The victims worked for State Department security contractor DynCorp
International, the U.S. Embassy said.
The U.S.-Iraqi attack against Obeidi was the latest stage of an
offensive to clear al-Qaida-led insurgents from a string of towns and cities
in the Euphrates River valley near the border with Syria and seal off a
major infiltration route for foreign fighters sneaking into Iraq.
"Approximately 50 insurgents are estimated to have been killed in
sporadic but heavy fighting," a U.S. statement said. Most of the insurgents
died in at least five U.S. airstrikes.
Earlier this month, U.S. and Iraqi forces overran two other towns in
the area _ Husaybah and Karabilah. Unlike in previous sweeps in the area,
the Americans and their Iraqi allies plan to establish a long-term presence
to prevent insurgents from returning.
U.S. officials have said the Euphrates Valley campaign is also aimed
at encouraging Sunni Arabs there to vote in the Dec. 15 parliamentary
elections without fear of insurgent reprisals. The Bush administration hopes
that a successful election with strong Sunni Arab participation will
encourage many in that community to abandon the insurgency.
That in turn would make it possible for U.S. and other international
troops to begin heading home next year. Iraqi President Jalal Talabani said
Monday in Vienna, Austria, that talks on a withdrawal schedule could begin
late next year.
However, major Sunni Arab politicians and religious leaders complain
that military operations will discourage voter turnout. On Monday, Iraq's
Sunni vice president added his voice to calls for halting military
operations, especially in western Iraq and in a province around the city of
Baqouba.
"These military operations have gone too far and have a negative
impact on the country's politics," Vice President Ghazi al-Yawer told
Al-Arabiya television.
Hundreds of Sunni Arabs marched Monday through the streets of
Baqouba, 55 kilometers (35 miles) northeast of Baghdad, to protest Iraqi
security raids in the surrounding province last weekend. More than 300
people, mostly Sunni Arabs, were arrested, officials said.
Members of the crowd carried banners denouncing the arrests of Sunni
Arabs and chanted, "No to America, no to Britain."
Most Sunni Arabs boycotted the Jan. 30 elections, enabling the
majority Shiites and their Kurdish allies to dominate the current
parliament. Many Sunni politicians now consider the boycott a mistake and
have urged fellow Sunnis to vote next month, although hard-liners in the
insurgency and among the Sunni clergy remain opposed.
The Baghdad blast occurred about 100 yards north of the main gate to
the Green Zone, headquarters of the Iraqi government and the U.S. mission.
The blast, which targeted the security convoy as it left the Green Zone, was
followed by small arms fire which echoed through the heart of the capital.
Two Apache attack helicopters flew over the scene as thick black
smoke cleared.
Elsewhere, a roadside bomb detonated Monday in the western city of
Ramadi, missing an American patrol but destroying two buses and killing five
civilians, police said. Twenty others were wounded, according to police.
With casualties rising and elections just a month away, U.S. and
other countries have stepped up diplomatic efforts to try to reconcile
Iraq's disparate factions. Secretary of State Condoleezza Rice, British
Foreign Secretary Jack Straw, U.N. Secretary-General Kofi Annan and former
Russian Foreign Minister Igor Ivanov have all visit Baghdad during the past
five days to encourage successful elections.
In Cairo, Egypt, Arab League officials said 100 prominent Iraqis
have been invited to a weekend meeting there to pave the way for a
full-blown conference, probably to be held early next year in Iraq. The
preliminary meeting is not expected to include representatives of insurgent
groups or Saddam Hussein loyalists.