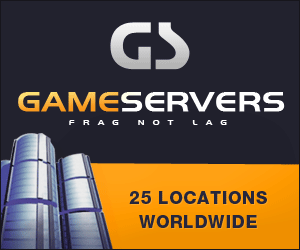 Los Angeles Times
April 17, 2007
The case will delve into what caused a GI to shoot an intelligence agent in Iraq after the rescue of a kidnapped journalist.

By Tracy Wilkinson, Times Staff Writer
ROME — That U.S. soldier Mario Lozano killed one of Italy's most valued intelligence agents is a matter of little dispute.
The parties involved in the 2005 shooting agree that Lozano opened fire on a car carrying the agent, Nicola Calipari, as it approached a checkpoint on a darkened road to the Baghdad airport. Calipari was escorting an Italian journalist whom he had just liberated from Iraqi kidnappers.
Beyond those basic facts, there is deep disagreement over what happened that night and, more important, whether anyone should be held accountable.
Italy has charged Lozano with murder. His trial in absentia begins today in a maximum-security courtroom in Rome. Lozano, who holds the rank of specialist in the New York National Guard, has refused to be a part of the proceedings and is not in Italy.
The Pentagon has indicated that it will not make Lozano available and that Italy has no business prosecuting him.
The trial, then, is largely symbolic. But it further inflames irritation between Italy and the United States, one of a number of episodes that have strained relations between the two allies.
To Washington's dismay, Italian judicial officials also have indicted 26 Americans, most of them suspected CIA operatives, in the 2003 abduction of a radical Egyptian cleric. The case helped expose the controversial U.S. practice of extraordinary renditions.
Italy withdrew its troops from Iraq, Italian citizens protested U.S. plans to expand a military base in northern Italy, and the governments exchanged barbs over Rome's willingness to negotiate the release of an Italian journalist kidnapped in Afghanistan, whose freedom was traded for that of five Taliban guerrillas.
Some problems began during the Washington-friendly conservative government of Silvio Berlusconi; others reflect policy decisions by the year-old center- left government of Prime Minister Romano Prodi that displease the Bush administration.
The Lozano case touches on another sore point by raising questions about U.S. military actions at checkpoints in Iraq, where numerous Iraqi civilians have been killed or wounded under sometimes questionable circumstances.
Lozano, in an interview last week with a newspaper in his home state, said he was following the rules of engagement when he fired on Calipari's car.
"I did what any soldier would do in my position," Lozano told the New York Post. The car was approaching at about 50 mph and ignored a warning light and warning shots, he said.
"Anyone inside 100 meters is already in the danger zone … and you gotta take them out," he said. "If you hesitate, you come home in a box — and I didn't want to come home in a box."
An investigation by the U.S. military cleared Lozano and his squad of wrongdoing. A Pentagon spokesman said Monday that the Defense Department stood by the inquiry, which concluded that Calipari's car ignored orders to stop.
"Mr. Calipari's death was a tragedy, and the U.S. government has expressed its condolences," said Air Force Lt. Col. Todd Vician, the spokesman.
Eric Feustel, a member of Lozano's U.S. legal team, declined to comment Monday on whether Lozano would be entering a plea. His Italian attorney could not be reached for comment. (Under Italian judicial law, all defendants are assigned attorneys, whether or not the defendants are participating in the trial.)
The Italians have a very different version of events. The government conducted its own investigation and issued a report that contradicted the one released by the U.S. military.
Calipari, hailed as a national hero, had negotiated the release of journalist Giuliana Sgrena and was taking her to the airport when they were fired upon. Sgrena has said Calipari shielded her with his body when the shooting started. She was wounded.
Relying on accounts from Sgrena and the Italian agent who was driving, the Italian report concluded that the car was traveling at a speed considerably less than the rate cited by the Americans and that there were no lights or shots to warn off the approaching vehicle.
Sgrena and Lozano have been engaged in a kind of proxy battle over the incident. Sgrena, who works for the leftist newspaper Il Manifesto, has written a book that recounts her experience. In New York to promote the work, she urged Lozano to appear at the trial.
Italian officials said they wanted the trial to clarify what happened.
Foreign Minister Massimo D'Alema played down diplomatic tensions with the United States. And several experts said that although ties were strained, they were by no means broken.
In fact, it is here in Rome, not Washington, that problems have been inflated into crises, mostly because of domestic politics.
Opponents of the Prodi government routinely jump on perceived missteps, especially in foreign policy related to the U.S. Prodi's allies did the same when they were in the opposition.
Italy's relationship with the U.S. "has become a real political football, more than ever before," said John Harper, a political scientist with Johns Hopkins University's School of Advanced International Studies in Bologna. "Whenever things seem to go wrong, both sides love to seize on this to bash the other side."
But Harper and others predict the relationship may sour further if the situation in Afghanistan continues to deteriorate and countries such as Italy whose troops are there on humanitarian missions are pulled into combat, a role they probably would refuse.
"Greater problems loom," Harper said.
Times staff writer Peter Spiegel in Washington contributed to this report.