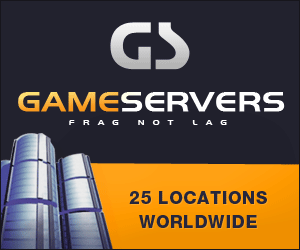 Los Angeles Times
March 1, 2007
Officials note the seizure of militants and arms. But observers say more needs to be done to stem bloodshed.

By Christian Berthelsen, Times Staff Writer
BAGHDAD — U.S. and Iraqi officials Wednesday announced what they said were signs that a 2-week-old joint security crackdown was working — even as car bombs, mortar attacks and shootings continued to claim lives across the country.
In separate declarations, representatives of the U.S. and Iraqi security forces said they had killed dozens of militants, captured hundreds more and seized large caches of weaponry since the crackdown began Feb. 13.
The announcements came as many Iraqis have begun expressing frustration with the nascent security push. Multiple daily attacks continue in their neighborhoods, they say, even as they put up with repeated raids, house-to-house searches and vehicle stops by government security forces.
Observers across the political and ethnic spectrum agreed in interviews Wednesday night that the initial effort had been moderately successful, at least in reducing the number of sectarian death squad executions, and that many Iraqis had been reassured by the heavy presence of security forces on the streets. But they said that more needed to be done to stop the bombing attacks.
"There are positive indications. However, on the other hand, there are some negative aspects," said Adnan Ubaidi, the editor of Al Istiqamah, a newspaper published by the leading Shiite Muslim bloc in the Iraqi parliament. "Checkpoints can intercept armed groups. But they cannot intercept or stop car bombs, because car bombs are looking for checkpoints. Checkpoints and patrols cannot stop more terror rounds being launched from kilometers far away."
Sunni Arabs agreed that the security efforts appeared to have reduced the number of execution-style killings, but some wondered whether that was because the perpetrators had temporarily melted away to avoid confronting security forces. They also said that pressure was being applied to their sect unequally and that innocent people were caught in dragnets.
"Unfortunately, even in Sunni areas there are terrorists that we are complaining about, and we think they might have escaped," said Ammar Wajeeh, a Sunni member of parliament. "Now they're arresting young men in the neighborhoods who were originally not involved."
Iraqi military spokesman Brig. Gen. Qassim Musawi, speaking at a news conference on the results of the crackdown, said there had been "a noticeable decrease" in attacks.
"We are sensing that the trust of the people has started increasing with the Iraqi forces and they are cooperating better now," Musawi said.
Attacks, however, continued. A car bomb Wednesday at a wholesale market in the mixed south Baghdad neighborhood of Bayaa killed 10 people and injured 21 others.
In downtown Baghdad, two police officers were killed and four injured in a gun battle after a would-be suicide bomber tried to drive a pickup truck loaded with propane tanks into a police station. Five civilians were killed in south Baghdad in mortar attacks and roadside bombings.
Outside the capital, insurgents continued attacks on police and military installations, wounding two officers in a mortar strike on a security checkpoint near Hillah. On Tuesday, a roadside bomb injured four Iraqi soldiers near Kirkuk.
Government officials say the security effort in Baghdad and the western province of Al Anbar is still in its early stages and will need time to show results, but the twin announcements appeared to be timed to address concerns that not enough was being done.
Some say they expect attacks to increase before the crackdown's effects are fully seen and that it could be months before all the components are in place.
"This will not be a days or weeks type of operation. It will be months," said Navy Rear Adm. Mark I. Fox, a spokesman for the U.S.-led forces. "The level of the violence has certainly been unacceptable."
Musawi, the Iraqi military spokesman, said officials were introducing additional security precautions, including barring motorists from parking along main streets, and establishing 24-hour hotlines for people to report suspicious activity. He said the government would soon receive sonar equipment to help detect bombs in cars.
In the first two weeks of the security effort, Iraqi authorities said, 70 militants were killed, and 450 known militants and 370 suspects were arrested. The effort has also resulted in the rescue and release of 17 kidnapping victims, they said.
Fox said U.S. forces had detained 167 suspects and found 107 weapons caches, including nearly 200 mortar rounds and more than 160 rockets.
While supporting the plan, some Iraqi leaders say it would work only in combination with more comprehensive efforts to stimulate the Iraqi economy and engage in political reconciliation.
Security enforcement "will not be successful if it is done alone, because it needs the other two sides to be successful," said Izzat Shahbandar, a lawmaker with the secular Iraqi National List coalition.
Times staff writers Tina Susman, Saif Hameed, Raheem Salman and Saif Rasheed contributed to this report.