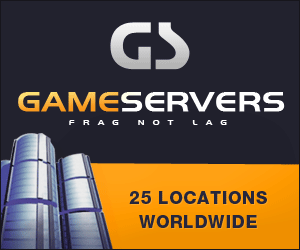 New York Times
December 9, 2006
Pg. 8
By Sabrina Tavernise
BAGHDAD, Dec. 8 — The only thing that was clear from the accounts of Friday's airstrike by American forces north of Baghdad was that at least 20 Iraqis had been killed.
But typical of the fog of war here, American and Iraqi officials disagreed on just about every other point.
The United States military said that 20 people had been killed, including 2 women, and that they were all insurgents tied to Al Qaeda. Iraqi officials gave death tolls that ranged from 22 to 32, and said that the deceased were two extended families that included as many as 10 children.
As the situation in Iraq deteriorates, counting deaths and the numbers of attacks here has become a difficult — and politically charged — business. The Iraqi government temporarily banned the release of casualty figures this fall, and the Iraq Study Group, which issued a report on the war this week in Washington, criticized the American military for what it said was a chronic undercounting of attacks.
But an average day of violence shows just how difficult counting can be here, particularly in rural areas that are hard to reach like the site of Friday's strike, which occurred in Salahuddin, a predominantly Sunni province north of Baghdad.
In a Defense Department teleconference from Iraq, Lt. Gen. Peter W. Chiarelli, the second highest-ranking military commander in Iraq, said that 2007 would be "absolutely critical" for Iraqis and that an improvement in the situation could be achieved only by giving more Iraqis jobs and getting political leaders to reconcile.
"I happen to believe that we have done everything militarily we possibly can," he said. "I really believe the key to this conflict is to understand that it's going to take more than military action to solve the problems that face Iraq and to pull people together."
When asked about the proposal by the bipartisan Iraq Study Group that American troops be drawn down by early 2008, General Chiarelli said he thought it would be possible as long as Iraqis and their political leaders were able to follow a set schedule for reconciliation.
In a nod to American urgings, Iraq's Ministry of National Dialogue said on Friday that a national reconciliation conference, one in a series that began earlier this year, would take place in Baghdad on Dec. 16, Ali Mufeed, a spokesman for the ministry said.
The American military described Friday's attack this way: The strike occurred before dawn, shortly after American soldiers came under fire as they searched buildings. Soldiers fired back, killing two gunmen, but the shooting did not stop, and the Americans called in "close air support," which fired down on the area, killing 18 people. Two of those killed were women.
"Al Qaeda in Iraq has both men and women supporting and facilitating their operations, unfortunately," the military said in a statement. American soldiers found a weapons cache that included machines guns, suicide vests and rocket-propelled grenades, the military said.
A military spokesman, Sgt. Sky Laron, declined to give the name of the village where the battle occurred but said it was 15 miles south of Samarra and 30 miles west of Balad.
That description matches the location of the town of Ishaqi, where local police officials earlier this year accused American soldiers of killing civilians then covering it up with an airstrike. The military investigated and later cleared the soldiers.
Two Iraqi officials — the governor of the province and an official from the administration of the town of Ishaqi — said that the strike had taken place in a village near Ishaqi, and that it had killed members of the extended families of two brothers, Muhammad Hussein al-Jalmood and Mahmood Hussein al-Jalmood.
A senior official in the Salahuddin governor's office said that six children had been killed. Amer Alwan, the official from Ishaqi, put the number at 10.
Lt. Col. Christopher Garver, a military spokesman, said that American forces had entered the site after the strike and that they counted 20 bodies. None of them were children, he said.
An Iraqi satellite channel, Sharqiya, broadcast images from what it said was the scene of the strike, showing the twisted body of one child, who looked to be about 10. It also showed people digging in the rubble of a destroyed building and women crying next to corpses wrapped in colored blankets.
The official in the Salahuddin governor's office acknowledged that a fight appeared to have taken place, as investigators found empty bullet casings sprinkled near the site of the strike. Mr. Alwan said nothing of a battle and contended that all those who were killed were civilians.
"I call on the Americans to protect the lives of the civilians," Hamid al-Qaisi, the governor of the province, said by telephone. He put the death toll at 22.
The American command has tightened the rules by which forces operate in the past year.
General Chiarelli, who championed the changes, said of the strike, "I can promise you that in every one of these incidents that occurs, that it will be fully investigated."
In southern Iraq, the British military said that more than 1,000 British and Danish troops raided villages north of Basra and arrested four Iraqis whom a spokesman identified as members of the Mahdi Army, a Shiite militia.
Three American soldiers were killed on Thursday, and two marines were wounded, the United States military said. Iraqi authorities said that 18 bodies were found across Baghdad on Friday.
Reporting was contributed by Ali Adeeb, Khalid al-Ansary and Qais Mizher from Baghdad, and Iraqi employees of The New York Times from Dhuluiya and Basra.