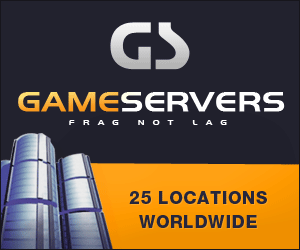 Media: The Associated Press
Byline: ANNE GEARAN
Date: 07 October 2006
BAGHDAD, Iraq_The Bush administration is bumping up against the limits of
military and political power to influence what happens next in Iraq, four
years into an increasingly unpopular war that has not gone as planned.
As U.S. officials now acknowledge, the cycle of sectarian killings poses a
greater threat than does al-Qaida or the anti-American insurgency.
"The security situation is not one that can be tolerated and it is not one
that is being helped by political inaction," Secretary of State Condoleezza
Rice said last week at the start of a two-day trip to Iraq.
The day Rice arrived, a leading Republican and Bush loyalist offered a bleak
assessment of Iraq. Sen John Warner, R-Va., said Iraq is "drifting sideways"
and that the U.S. military has done what it could.
Warner, chairman of the Senate Armed Services Committee, said Congress must
make some "bold decisions" if, after three months, the Iraqis have not made
progress to calm ethnic violence and hasten reconstruction.
Rice's visit came a month before the fall elections in the United States
that Democrats are portraying as a referendum on President Bush's handling
of Iraq.
Associated Press-Ipsos polling in September found that more than half of
likely voters say the U.S. is losing ground in Iraq, and Democrats got
higher marks than Republicans about which party would best handle the
conflict. Forty-six percent of likely voters said Democrats and 40 percent
said Republicans.
Democrats argue that Iraq had nothing to do with the Sept. 11 attacks and
that the war has been a costly distraction from the global effort to combat
al-Qaida and its leader, Osama bin Laden.
In Iraq's capital, Rice reaffirmed Bush's commitment to help Iraqis finish
the job.
She also carried an implicit warning about Americans' patience as she
shuttled under heavy guard among the often squabbling factions in Iraq's
fragile government.
People in the U.S., she told the Iraqi politicians, do not see the
complicated history of grudges and strife among ethnic groups that drives
the current violence.
"What they see are Iraqis killing Iraqis, and that is not a good image," a
U.S. diplomat who attended the meetings later quoted Rice as saying. "The
world, the American people, need to see different views. They need to see
Iraqis working together and producing progress."
In other words, Rice was saying, the folks at home who are bankrolling the
war at $300 billion and counting may not see why American lives and dollars
are being spent to police internecine fighting half a world away.
The U.S. diplomat, who spoke on condition of anonymity because Rice's
sessions with Shiites, Sunnis and others were private, also said Rice was
frank about the stakes.
Rice told the Iraqis that "of all of the threats facing Iraq _ the
insurgency, al-Qaida terror, sectarian violence _ it's sectarian violence
that poses the strategic threat to success, as Iraqis would define it, for
their country and in certainly success as we would define it for Iraq."
It also is the force that the United States has the least leverage to
counter.
The bodies dumped on Baghdad streets each night are unrelated to the
presence of U.S. troops, although mounting deaths among U.S. soldiers
reflect the latest attempt to slow the revenge killings.
The United States has put increasing pressure on the government of Prime
Minister Nouri al-Maliki to stop sectarian violence amid deep divisions
within his Cabinet between Shiite and Sunni parties.
Sunnis complain al-Maliki is hesitant to take tough action against Shiite
militias because many of them are linked to parties he relies on. His
signature plan to contain the spiral of violence in Baghdad has had little
effect, and it is not clear how much authority he commands to do more.
The U.S. claim that democratic politics will triumph in Iraq depends largely
on al-Maliki's success, and Rice praised him as a strong and capable leader.
At the same time, she told reporters, she was firm in "saying very clearly
to all of them that what the Iraqi people expect, and indeed what the United
States expects, is that they're going to overcome any political differences
rapidly."