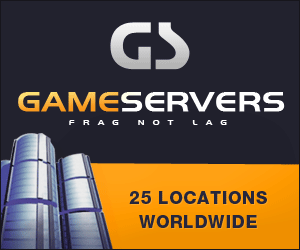 Washington Times
May 5, 2007
By David R. Sands, The Washington Times
The State Department's chief diplomat on the North Korean crisis said yesterday he thinks Pyongyang remains committed to the deal to give up its nuclear weapons programs despite having missed a deadline to shutter its main nuclear plant by nearly three weeks.
Assistant Secretary of State for East Asian Affairs Christopher Hill said Pyongyang could still disable its Yongbyon reactor and give a full accounting of its nuclear programs by the end of the year, if a separate dispute over North Korean accounts frozen in a Macao bank is resolved quickly.
"North Korea has repeatedly signaled to us, to our partners and to [United Nations monitors] that it is prepared to implement the agreement once they get their money," Mr. Hill said in an address at the Johns Hopkins School of Advanced International Studies.
North Korea said it missed the April 14 deadline because it was still unable to get access to some $25 million held in the Macao bank, blaming U.S. government sanctions that made other banks reluctant to handle the funds. The deadline was supposed to be the first milestone in a landmark Feb 13. accord struck in Beijing under which the North would give up its nuclear programs in exchange for aid, energy and other concessions.
The "six-party agreement" was endorsed by the United States, the two Koreas, China, Russia and Japan.
U.S. critics of the deal say the North's failure to shut down Yongbyon and invite U.N. inspectors back in show the fundamental determination of North Korean leader Kim Jong-il to hang on to his nuclear weapons.
But Mr. Hill said the bank dispute had proven far more difficult to resolve than expected, and the administration saw no better method than the step-by-step approach to dealing with Pyongyang's nuclear threat.
"So far our view and the view of our partners is that, no, [North Korea] is not just using the banking issue" to get out of its nuclear disarmament pledge.
But, he added, "everyone is impatient right now. Everyone wants this to get going."
A top Japanese diplomat, speaking at an international conference on Iraq at the Egyptian resort of Sharm el Sheik, expressed frustration with the North's failure to act.
"We are not happy that this money issue takes so much time and blocks the process," Foreign Ministry spokesman Mitsuo Sakaba told reporters. "We are a patient people, but we are wondering how long we can be patient in this situation."
Separately, South Korean officials announced yesterday that military officials from the North and South will meet next week to discuss security for a potential rail link between the two Koreas -- the first such link in a half-century.
While Mr. Hill counseled patience to keep the six-party pact alive, he joked that North Korea was living up to its reputation as one of the world's most difficult negotiating partners.
"If there's an easy way to do something and a hard way, the North Koreans always choose the hard way," he said. "They feel it builds character."