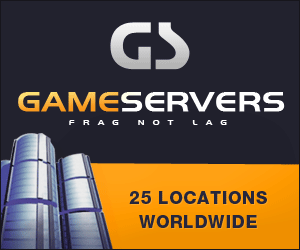 Media: The Associated Press
Byline: LARA JAKES JORDAN
Date: 13 October 2006
WASHINGTON_Lawyers for an American citizen facing execution in Iraq appealed
Friday in U.S. federal court to keep the man in American custody, preventing
his death, while another case is being appealed.
The citizen, Mohammad Munaf, was convicted and sentenced to death by an
Iraqi judge this week on charges he helped in the 2005 kidnapping of three
Romanian journalists in Baghdad, court papers show.
Iraqi-born Munaf, a naturalized U.S. citizen since 2000, was working as
their translator and guide. He maintains his innocence.
In an emergency request filed Friday in U.S. District Court in Washington,
Munaf's attorneys claim his rights to a fair trial in Iraq were violated
when he was convicted without being able to present evidence to defend
himself or to see the evidence against him.
"This court's failure to temporarily halt Mr. Munaf's transfer to Iraqi
custody will not only send Mr. Munaf to his death without due process, it
will eviscerate ... core protections against arbitrary and lawless executive
action," Munaf's attorneys wrote.
The legal filing asks the court to block the Defense Department, which has
been holding Munaf at a prison at the Baghdad International Airport, from
turning him over to Iraqi authorities. A Pentagon spokesman did not return a
call for comment Friday.
A federal appeals court in Washington already is considering whether the
U.S. military can turn over suspected terrorists to the Iraqi government.
The cases of Munaf and Shawqi Omar, who is accused of being a top lieutenant
to Abu Musab al-Zarqawi, killed by American bombs, could decide whether the
Bush administration has exceeded its authority in trying to keep Americans
it has identified as terrorists out of U.S. courts.
The Romanian government has accused Munaf of helping in the March 2005
kidnapping. He was held with the three journalists for 55 days before they
were released, his attorneys said. The Romanian Embassy turned Munaf over to
U.S. authorities in Baghdad.
No Romanian officials attended Munaf's trial, according to the papers filed
by his attorneys. But two U.S. military officials, including a soldier
claiming to represent the Romanian Embassy, demanded that Munaf should be
found "guilty and should be executed," the papers say.
The Iraqi judge, identified as Judge al-Rubayy, initially appeared ready to
drop the charges against Munaf, his lawyers contend. But after meeting
privately with the two military officials, al-Rubayy convicted Munaf and
sentenced him to death, the lawyers say.
Munaf could be transferred to Iraqi custody at any time, said one of his
attorneys, Jonathan Hafetz of the Brennan Center for Justice at New York
University's law school.