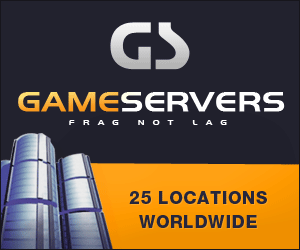 San Diego Union-Tribune
April 1, 2007
Refugee aid agency to send foreign staff

By Kim Gamel, Associated Press
BAGHDAD – The U.N. refugee chief said yesterday that the agency planned to begin basing non-Iraqi staff in Baghdad for the first time since the United Nations sharply curtailed its international presence in the aftermath of the bombing of its headquarters in 2003.
U.N. High Commissioner for Refugees Antonio Guterres said he recognized the dangers facing foreigners as well as Iraqis in the violent capital. But, Guterres said, the desperate situation required a new commitment.
"We are concerned about security but we cannot forget that we are here to serve the people and the people are living in very difficult conditions," he said as he wrapped up a two-day trip to Iraq. "We have to accept a certain level of security risk and to have adequate forms of managing that risk. If you work at zero risk you do nothing."
About 2 million Iraqis have fled the bloodshed since 2003, mainly to Syria and Jordan. An additional 1.9 million are believed to have been displaced within Iraq.
Guterres, who was making his first trip to Iraq since being appointed refugee chief in May 2005, said the effort would start small with an agreement to send one international staffer to the capital for UNHCR. The agency, like other U.N. agencies, has been dependent largely on Iraqi employees in the country while foreign staff was based in neighboring Jordan.
He did not say when the foreign staff member would be deployed.
The U.N.'s presence and activity in Iraq have been limited, with foreign staff withdrawn after the bombing of its headquarters in Baghdad in August 2003. That attack killed 22 people, including the top U.N. envoy, Sergio Vieira de Mello.
Guterres, the former Portuguese prime minister, who met with Prime Minister Nouri al-Maliki and other Iraqi leaders, said the influx of refugees has put a great strain on neighboring countries.
"They have suffered a huge impact in infrastructure and economy," he said. "We count on this generosity but we also understand that it is absolutely crucial for the international community to support these communities."
Washington has said it will allow about 7,000 Iraqis into the United States this year – up from 202 in 2006 – and will pay more to help Iraq's neighbors cope with the surge of refugees.
Guterres also stressed the need for the Iraqi government to cooperate with countries hosting the refugees and to take the lead in the effort to improve conditions of those displaced Iraqis, as well as stopping the sectarian violence so people can return home.
Al-Maliki promised Guterres that "Iraq will not abandon its people wherever they are," a statement from the prime minister's office said.