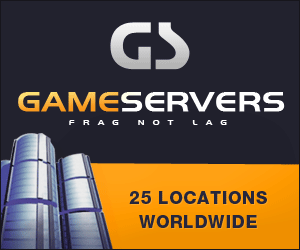 Washington Post
April 30, 2007
Pg. 12
Walls Save Lives But Also Disrupt Flow of Daily Life

By Ann Scott Tyson, Washington Post Staff Writer
BAGHDAD -- Sabah Abd's fruit stand is a few feet from the concrete barrier dividing Baghdad's Sadriya market from a bus depot that was bombed April 18 in one of the deadliest attacks since U.S. and Iraqi forces launched a major operation in February to secure the capital.
"The whole world shook," said Abd, 33, recalling that the blast occurred as workers were crowding into vans and buses to go home for the day, and that it threw him to the ground, splattered with blood.
But only three days after the attack, Abd was back at his stand, charred vehicles still littering the parking area a few yards away. "My wife said, 'If you go there, I will divorce you,' but what can I do? There is no work outside," he said.
Abd decided to reopen his fruit stand because the barrier erected around the market by U.S. forces had shielded him from harm, despite the huge explosion nearby. "This wall protected us," he said.
New walls around markets and other public gathering places -- one of the most visible features of the military push to stem violence in Baghdad -- are meant to counter what U.S. commanders now consider one of the most lethal and psychologically devastating weapons in the insurgents' arsenal: vehicles that suicide attackers pack with ever more powerful explosives.
"I'm concerned about the single big events that continue to occur," said Lt. Gen. Raymond T. Odierno, the senior U.S. military operations commander in Iraq.
Although sectarian killings have decreased in Baghdad since February, when tens of thousands of U.S. and Iraqi troops began arriving, attacks with the vehicle-borne improvised explosive devices, known as VBIEDs, have increased. Supply of the weapons, which commanders liken to a low-tech precision bomb, is virtually unlimited. "It's a sophisticated network, but not a sophisticated weapon," said Maj. Gen. Joseph F. Fil Jr., commander of U.S. forces in Baghdad. "The difference is a set of keys and a driver."
The barriers and checkpoints have helped reduce civilian casualties by keeping vehicles away from markets, mosques and other places in Baghdad that draw crowds and limiting traffic to pedestrians, mopeds, bicycles and pushcarts. This has led some suicide bombers to detonate their vehicles in places with fewer people, U.S. military officials say.
But the fortifications have drawbacks as well as limitations. Too many roadblocks can choke off the business and community activities they are designed to safeguard. "What do we deny? What do we carefully monitor? What do we allow to flow freely?" Fil asked. Insurgents continually look for ways to attack "the next vulnerable target," as they did by bombing the bus depot outside the protected Sadriya market, he said.
The Rusafa district in eastern Baghdad is a center of markets frequented by Shiite residents and workers, and it has often been targeted in car bombings by Sunni extremist groups. U.S. troops stationed at a nearby outpost in Rusafa said the recent market bombing was so large it shook their building.
"We thought we were hit with a mortar," said Staff Sgt. Stuart Toney, 29, of Mount Morris, Ill., who works with Iraqi police and was one of the first soldiers on the scene. "VBIEDs are the Sunni method of madness."
Minutes later, Lt. Ian Edgerly, 24, of the 82nd Airborne Division, approached the bomb site, past people wheeling out burned corpses in carts, and quickly encountered a hostile crowd. "People were starting to call us names, all sorts of profanities," said Edgerly, of Austin. "They were blaming the coalition" for not protecting them, he said. Edgerly and other U.S. troops blocked off the area but kept their distance.
Leading a patrol through the market the following Monday, Capt. Bryan Dodd of the 82nd Airborne greeted shopkeepers in Arabic and faced no open hostility. He avoided patrolling past the bomb scene, saying U.S. troops wanted to give residents time to grieve. Indeed, police officers at the joint security station where Dodd is based said they planned to collect 80 bodies from houses in the area that day and take them to the morgue.
"We'll come back here tonight and clean up" the debris, said Dodd, 31, of Killeen, Tex. Before the bombing, Dodd said, the market area was so quiet he had chatted with residents over tea. "They said I could eat with them and didn't need any body armor," he said, but added somberly, "Our job is to be constantly looking for the threat."
Merchants complained about the lack of security, and some said U.S. forces should have been able to halt the bombing.
Abdul Aziz al-Husani, 62, a carpenter, said that "in the last four months, chaos is worse than before because there are three big explosions in this area."
Security is "too bad," said Sadik Sabri, 42, a contractor.
Still, the market was busy, and many shops and stalls were open, displaying fresh produce and goods. Sales were down, though, Abd and other merchants said.
U.S. and Iraqi commanders are planning more measures to guard against vehicle bombs, including adding barriers to parking lots such as the one outside the Sadriya market. "We will put in some more barriers," Toney said. "We had suggested it before, but the locals were adamant we didn't. Now they are receptive."
Across the river in the predominantly Sunni district along Haifa Street, Col. Bryan Roberts, commander of the 1st Cavalry Division's 2nd Brigade, said an increase in vehicle bombs had led him to introduce a plan to barricade five markets in the district. "My biggest concerns security-wise are the current attack methods, the VBIEDs, suicide vests," he said.
The Iraqi military is obtaining more equipment capable of detecting vehicle bombs, according to Lt. Gen. Abud Qanbar Hashim, the Iraqi commander in Baghdad.
Iraq's government should also consider designating more "no traffic" areas and further limiting access for large trucks, said Col. Jeffrey L. Bannister, commander of the 2nd Brigade, 2nd Infantry Division, who oversees U.S. forces in Rusafa. Bannister's troops provided security last week while contractors installed barriers along the side streets of Baghdad's historic fish market on the Tigris River. The $450,000 project is designed to allow the opening of a riverside road and revive business in the area. As the contractors worked, a car bomb exploded across the river.
The government should take measures "at the national level to help the poor guy in the end zone who's trying to stop VBIEDs," Bannister said. Still, he and other commanders said they did not expect to eliminate the bombs.
Fadil Hussein, 50, owns a shop selling toys and clothing on a main street in Rusafa, where he was wounded in a car bombing earlier this year. He said he usually earns the equivalent of about $12 a day but that commerce has suffered because of the threat of bombs and the traffic restrictions. "Now there is no business because all the roads are closed and the bridges are closed," he said. "Maku. Nothing," he said, wiping his hands together.
"It's a constant trade-off between security and convenience," Dodd acknowledged. "We could wall this whole place in, and nothing would happen. But economically, that's not viable."
Hussein said he might eventually go elsewhere to find another job. But for now, he is staying. "Maybe it will get better," he said. "We're waiting for security."