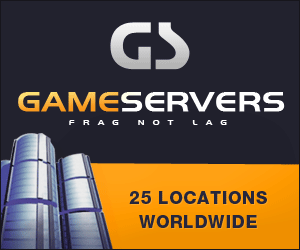 Media: The Associated Press
Byline: By GEORGE GEDDA
Date: 02 October 2006
WASHINGTON_Turkish Prime Minister Recep Tayyip Erdogan said Monday after a
meeting with President George W. Bush that anti-American sentiment is
accelerating in Turkey because American-made weapons are being smuggled into
Turkey from Iraq by rebels from the Kurdish Workers Party (PKK).
Erdogan said Bush acknowledged the point and "underlined his determination"
to end use of Iraq by the PKK as a springboard for attacks into Turkey.
He said Bush told him that he has expressed concerns about PKK activities in
northern Iraq to the Iraqi president and prime minister.
"It's important to resolve this issue," Erdogan said, speaking to reporters
after an hour and 45-minute with Bush at the White House.
In brief remarks after their discussion Bush said, "We talked about our
determined efforts to fight terror and extremism. We talked about our common
efforts to bring stability to the Middle East. "
Bush made no direct reference to the PKK in his remarks. Erdogan, questioned
by a reporter, said he had no objection to the omission and he pointed out
that he himself seldom refers to the group by name.
"Their goal is to get us to use their name," Erdogan said, referring to the
PKK. He said he came out of the meeting more hopeful about American support
for curbing PKK operations in Iraq than before.
The two countries have recently appointed special envoys to coordinate
strategy for dealing with Iraq-based PKK activities.
The president expressed appreciation for the sacrifices Turkey has made to
provide assistance to Iraq, pointing out that a number of Turkish truck
drivers have lost their lives during these missions, the prime minister
said.
Another topic raised at the meeting was the Israeli-Palestinian conflict,
Erdogan said, calling this "the root case of escalating conflicts in the
world."
At the White House, Bush reaffirmed his support for Turkey's bid to join the
European Union.
They also discussed growing humanitarian tragedy in the western Sudanese
region of Darfur, which Erdogan has visited.
Bush said Erdogan offered a "personal account of what he saw, the suffering
he saw, the pitiful human condition he personally saw in Darfur.
"He shared with me his government's anxiousness to help the people there.
And I assured him I share the same concern. And it's important for the
United Nations and the government of Sudan to take forward steps to help to
end the suffering."
Erdogan said he expressed to Bush Turkish solidarity with the U.S.-EU
position in opposition to nuclear weapons development in Iran and said
Turkey has raised with issue with Iranian officials.
An Iran in possession of nuclear weapons "would be a problem for all of us
in the Middle East," Erdogan said.
On Cyprus, the prime minister said he urged Bush to play a leadership role
in helping to end the continuing stalemate on the island.
Bush indicated support for Turkey's candidate, Dr Tomris T?rmen, to head the
World Health Organization, Erdogan said. The election is set for next month.