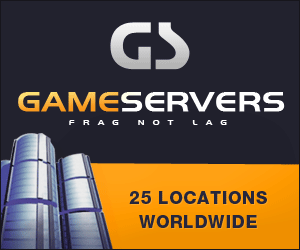 Washington Post
May 8, 2007
Pg. 17
By Karen DeYoung, Washington Post Staff Writer
While President Bush's new strategy in Iraq focuses on stopping the violence in Baghdad, trouble threatens to boil over in Iraq's Kurdish region to the north, which the administration frequently holds up as an island of stability and a model for the future.
The long dispute between Turkey and Iraq over renegade Kurdish fighters camped on the Iraqi side of their shared border reached new heights last month. When the head of Iraq's Kurdish regional government threatened to provoke an uprising among Turkish Kurds, Turkey responded with warnings of direct military action and an angry complaint to Washington.
Ankara has massed thousands of soldiers on its side of the border and has warned it will dismantle the camps in Iraq if the U.S. military will not use some of its nearly 150,000 troops in Iraq to do it.
In an effort to placate the Turks, the Bush administration recently sent Secretary of State Condoleezza Rice's senior aide on Iraq to meet with Turkey's top diplomatic and military leaders. In a television interview there, Iraq coordinator David M. Satterfield blamed Iraqi Kurdish leaders and promised that the administration will lean on them. "The Kurdish leadership must do more to address this problem of terror and terrorists," Satterfield said.
The U.S. ambassador to Iraq, Ryan Crocker, traveled to the Kurdish region to the north on his first trip outside Baghdad to prod the regional government to take firmer steps against armed camps of the Kurdish Workers' Party (PKK), which has been designated a terrorist organization by the United States and by the European Union.
The administration also promised to step up efforts by retired Gen. Joseph W. Ralston, appointed by Bush to avert a clash between Turkey -- a NATO ally -- and Iraq.
The conflict's roots are buried in history. Tens of millions of ethnic Kurds, living in a territory straddling modern Turkey and Iraq, have struggled for centuries to escape domination from distant capitals. The difficulties now are compounded by debates between an unusual alignment of Pentagon and State Department forces.
"Turkey belongs to Eucom, and Iraq belongs to Centcom," said one senior administration official, referring to two of the six U.S. regional commands that divide the world along what the military calls "seams." Similarly, Turkey falls under the State Department's Bureau of European and Eurasian Affairs, and Iraq belongs to the Bureau of Near Eastern Affairs. "Where you sit is where you stand" in terms of assigning blame and finding solutions to the conflict, the official said.
In Turkey's view, its border with Iraq is already a war zone. Kurdish rebel attacks have left more than 30,000 Turks dead over the last two decades -- 600 last year. Although Saddam Hussein allowed the Turkish military to cross the border, Turkey charges that Iraq's Kurdish regional government permits the PKK -- which appeals to separatist longings within Turkey's long-suffering Kurdish minority -- to operate with relative impunity.
Turkey's patrons in the State Department and Pentagon share its ire. "The number one priority is to keep a NATO ally in the fold," said an administration official on that side of the debate. "We've got a policy -- a terrorist is a terrorist. If they're attacking our NATO ally, we're obligated" to defend it or let it defend itself.
Other officials noted that Turkey, the only NATO country with a majority-Muslim population, is in the midst of a national election campaign that the secular elite, with military backing, is concerned will lead to the progressive Islamization of the country.
The PKK, believed to have 3,500 to 4,000 fighters, has figured prominently in election rhetoric. The threat posed by the PKK and a growing dislike of the United States are among the few issues on which secular and Islamic Turkey agree. In a shift over the past several years, only about 12 percent of the population views the United States favorably, according to recent opinion polls. "The real question here," another administration official said, "is how to keep 70 million Turks allied to the West."
Helping a NATO ally address a terrorist threat seems to many Turks the least the administration can do. Yet when Turkish Prime Minister Recep Tayyip Erdogan visited the White House in 2004 and last year, Bush rejected his requests for U.S. military assistance on the border because U.S. "assets" in Iraq were busy elsewhere.
To Centcom -- the U.S. Central Command -- and State's Near East bureau, the PKK problem is a distraction from the fight against Sunni insurgents and Shiite militias farther south. They argue that Iraqi government troops in the north -- many of them Kurds -- will not fight the PKK. Kurdish regional officials, said an administration official, "understand the PKK as operating in a manner contrary to their interests . . . but also representing positions that a lot of their constituents are sympathetic to."
Even if it did have U.S. troops to spare, Centcom maintains, American attacks on Kurds would exacerbate separatist inclinations among Iraqi Kurds. There is reluctance to upset what is seen as the only stable and functioning part of Iraq or to antagonize Kurdish officials who are seen as the strongest U.S. allies in Iraq's Shiite-dominated central government. Some senior officials believe that a Turkish invasion of Iraq would provoke a similar incursion from Iran, which has its own Kurdish problem.
On the Iraq side of the seam, there is wide concern that the administration has already given Turkey a green light to act in northern Iraq, one State Department official said, although others insist that Washington has urged restraint.
Looming over the conflict is the oil-rich northern Iraqi city of Kirkuk. The postwar Iraqi constitution calls for a referendum in December to determine if the population wants to become part of the Kurdish region. Turkey has made clear it would view that as a direct threat to the rights of Kirkuk's large minority of ethnic Turkmen.
Turkey believes that "if the Kurds get Kirkuk, it will mean an independent Kurdish state," said Qubad Talibani, the son of Iraqi President Jalal Talibani and the Kurdish regional government's spokesman in Washington. "We've seen Turkish groups lobbying quite actively" against the referendum.
Alleged Turkish interference over Kirkuk sparked a flare-up last month when Massoud Barzani, president of the Kurdish regional government in Iraq, threatened retaliation if Turkey continued "interfering" in Iraqi affairs. It would be easy, he warned, for Iraqi Kurds to stir up their 30 million ethnic brethren in southeastern Turkey.
Turkey's military chief, Gen. Yasar Buyukanit, responded with a warning of a cross-border attack, and Foreign Minister Abdullah Gul demanded that the United States restrain Barzani. Ankara sent sharply worded notes to Baghdad and Washington, and Erdogan said publicly that Barzani would be "crushed under his words."
The White House took Turkey's side with stronger rhetoric and the dispatching of Satterfield and Crocker. For the moment, the Turks seem mollified.
"They're saying hold off," said Tuluy Tanc, minister counselor for the Turkish Embassy in Washington. But "we would like something done . . . by somebody" about the PKK camps. "If the northern Iraqis can't do it, if the U.S. can't do it, we would like to do it."
Staff writer Rajiv Chandrasekaran contributed to this report.