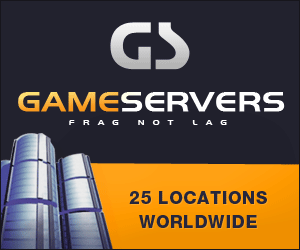 New York Times
May 24, 2007 By Sabrina Tavernise
ISTANBUL, May 23 — Prime Minister Recep Tayyip Erdogan said in sharp language on Wednesday that Turkey would move against Kurdish militants in northern Iraq if necessary, hours after the Turkish authorities said they had identified the suicide bomber in an attack on Tuesday in Ankara as a man from a predominantly Kurdish city.
The officials all but accused Kurdish militants of the attack, which left six dead, but the main militant group, the Kurdistan Workers' Party, denied involvement. The suicide bomber, officials said, had been wearing plastic explosives.
"At this point, it is impossible for us to be in conflict with our security forces, with our military," Mr. Erdogan said, according to the state-run Anatolian News Agency. "Whatever is necessary to be done, inside or cross borders, our communications are already established for when the time comes."
His remarks, made on a popular private television program, echo those in April by Turkey's chief of staff, Gen. Yasar Buyukanit, who announced that an invasion into northern Iraq would be militarily prudent, but would require political will.
The threat, though remote, would be extremely problematic for the United States if it became reality. Turkey argues that its NATO ally should do more to press Iraq to drive militants out of hiding in its northern Kurdish region.
"The U.S.A. is our political ally," Mr. Erdogan said. "We, upon their invitation, go as far as Afghanistan. If the terror organization settles in northern Iraq, the U.S. should fulfill his share of duty also here."
The Turkish military has fought separatist Kurds in southeastern Turkey since the 1980s, and the conflict has claimed more than 30,000 lives, easing in recent years.
Ankara's governor, Kemal Onal, identified the bomber as Guven Akkus, from the Sivas district in southeastern Turkey, a predominantly Kurdish region, the Anatolian News Agency reported.
He said forensic experts had made the identification from two severed fingers found at the site, and that the man had been charged in the past with putting up illegal banners and being a member of an illegal group, charges typically leveled against Kurdish separatists.
The type of explosives and the style of attack "matched the material and style of the separatist terror organization," he said, in a clear reference to the Kurdistan Workers' Party.
The party denied responsibility in a statement on the Internet, Reuters reported, citing a statement on the Firat news agency Web site and saying the agency had close links to the guerrillas.
Sebnem Arsu contributed reporting.