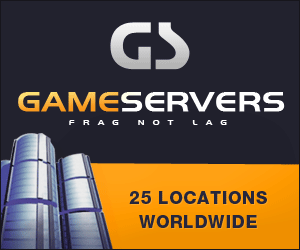 RALPH D. RUSSO
Associated Press
NEW YORK -
The old Troy Smith was at his best on the run. The new and improved version can sit in the pocket all day and pick apart defenses with his arm. Smith's evolution from running quarterback to precise passer made No. 1 Ohio State all but unstoppable this season - and helped him win The Associated Press Player of the Year honor announced Tuesday.
"I am a quarterback," Smith said, "through and through."
There's no doubt about that anymore. In fact, he might be the best to ever play at Ohio State.
The Buckeyes' senior won the AP award about as easily as he won the Heisman Trophy, drawing 59 of 65 first-place votes.
Arkansas tailback Darren McFadden and Hawaii quarterback Colt Brennan tied for a distant second, each receiving two votes from the AP poll voters. Notre Dame quarterback Brady Quinn and West Virginia tailback Steve Slaton each got one vote.
Smith will wrap up his college career against Florida on Jan. 8 in the BCS championship game. He'll try to lead Ohio State (12-0) to its fifth title and first since 2002, the year he arrived on campus in Columbus as part of a heralded recruiting class.
Smith was the last player signed by the Buckeyes that year, recruited more for his speed and strength than his passing ability. Coach Jim Tressel never promised him he'd play quarterback in college.
But Smith was determined and now it's hard to believe there was ever a doubt about whether he could consistently win games with his passing.
"He's gone to work on understanding the game and working on his feet and working on his set depth," Tressel said recently. "All of those type of things - pre-snap reads, post-snap reads. He's just methodically gotten better every day that he's been here. Watching him in practice today, he was working like a son of a gun trying to get better today. It's fun to watch."
When Smith first got a chance to lead the Buckeyes in 2004, it was his ability to improvise and turn a broken play into a positive one that sparked the Ohio State offense.
In 2005, the Buckeyes implemented a lot of spread-option plays to take advantage of Smith's elusiveness.
The past two seasons, Smith ran 218 times for 950 yards and 13 touchdowns, while completing a more-than-solid 60 percent of his passes.
This season, Smith has run only 62 times for 233 yards and a TD, while completing 67 percent of his throws.
Smith said it's all about preparation and trusting your teammates.
"Everything would have to be credited to my offensive staff, my offensive line, the trust in my offensive line, my receivers doing a great job catching the ball and making plays after they catch the ball, the tailbacks doing a great job in pass protection and then when they get a chance to catch it, making things happen," Smith said. "That's how I developed."
After throwing 24 touchdown passes and seven interceptions in his first two seasons, he threw 30 TDs and only five picks in 2006.
"I hate throwing interceptions," he said. "That's my pet peeve. The person who intercepts it, I want to hit them so hard because I want the ball back.
"Then, once you watch it on film, you see something you could have done better. You know when the play is coming and you rewind it. Every time you watch it, you hope it turns out different."
Smith has one of the best set of receivers in the country at his disposal with Ted Ginn Jr. as the top deep threat, Anthony Gonzalez working the middle of the field and Brian Robiskie and Roy Hall providing high-quality depth.
Tight ends Brian Hartline and Rory Nicol have also gotten into the act, as Smith has masterfully spread the ball around and kept opponents guessing where he will go next.
In his virtuoso performance against No. 2 Michigan to wrap up Ohio State's perfect regular season, Smith passed 316 yards and four touchdowns, one to each wide receiver, in a 42-39 victory.
"We've got some guys, if we can get them the ball, are a little faster than Troy," Tressel said. "We love it when he runs and all that stuff, but we like it when Teddy runs with the ball and (tailback) Antonio Pittman and Anthony Gonzalez and Brian Robiskie and Brian Hartline and Rory Nicol, and (tailbacks) Mo Wells and Chris Wells. And (Smith) does a nice job of distributing that ball around to a lot of different people."
By learning to make everybody around him better, Smith made himself the best.