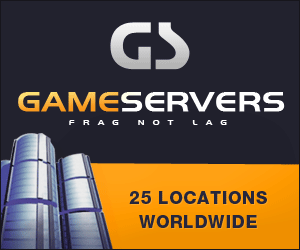 USC'S SPEED KEY TO BIG VICTORY
Mercury News Wire Services
PASADENA -
USC's Brian Cushing needed only a couple of plays to know his sore left knee would be just fine.
Cushing made 2 1/2 sacks and was in on seven tackles Monday to lead a dominating performance by USC's defense in a 32-18 victory over Michigan in the Rose Bowl.
``I was concerned in pre-game. I knew from the second play of the game I was OK,'' said Cushing, a 6-foot-4, 245-pound sophomore from Park Ridge, N.J., who splits time between defensive end and linebacker.
Cushing, the defensive player of the game, was injured in practice Dec. 22. He thought it was no big deal at the time, but the pain came and went.
``About two days ago, I was really getting nervous about it,'' he said. ``It's numb now -- the happiness of the game takes over.''
Cushing and his defensive mates dominated the Wolverines, sacking Chad Henne a season-high six times and limiting Mike Hart to a season-low 47 yards rushing.
Michigan managed only a field goal and 124 yards of total offense in the first three quarters, and gained many of its 321 yards after the outcome was decided.
``This game was really, more than anything else, our inability to sustain anything offensively,'' Michigan Coach Lloyd Carr said.
Cushing said: ``We just knew what they were going to do. They were coming straight at us.''
It was 3-3 early in the third quarter when Henne, under the kind of heavy rush he saw most of the day, threw a short pass over the middle. It went directly to defensive lineman Lawrence Jackson, whose interception at the Michigan 38 set up the go-ahead touchdown.
``That same play happened in practice, and I dropped the ball,'' Jackson said.
Later in the period, with the Trojans leading 16-3, Cushing sacked Henne, forced a fumble and Jackson recovered at the Michigan 32. That led to a field goal.
``With the guys that we have and the speed that we have, we thought it would turn out this way,'' Jackson said. ``We knew if we came to play and were where we were supposed to be, we could dominate like that. You never envision it this big.
``They're a traditional offense -- they're not trying to trick you. They rely on their players being better than yours. We had the better players today.''
USC lists only three seniors on its two-deep defensive depth chart. That defense peaked late in the season, allowing 56 points in the last five regular-season games. Pete Carroll has called it the fastest and deepest defense in his six years as USC's coach.
The Trojans beat up the Wolverines by disguising their coverages and blitzing from all directions. Cushing said USC blitzed 60 percent to 70 percent of the time.
Hart, who carried 17 times, had a previous low of 91 yards against Wisconsin. He was the only running back in the country to rush for at least 90 yards in every regular-season game.
Michigan finished with 12 yards on the ground.
``USC is just so fast,'' Michigan offensive lineman Jake Long said. ``That's definitely the best defense we faced this year; there's no question.''