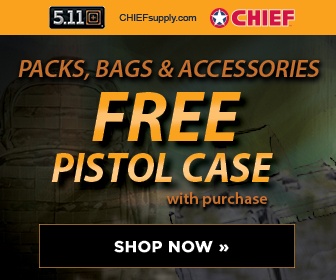 Vet worked undercover to help foil plan
By John Seewer - The Associated Press
Posted : Tuesday Mar 4, 2008 9:36:43 EST
TOLEDO, Ohio — The three men accused of plotting to kill American soldiers blended easily into the city's thriving Muslim community.One was a college student who helped his brother run a used car lot. One worked at a bakery. And the other was a married father of seven.
They met at a tiny storefront mosque where they prayed together. They shared an interest in guns too.
The question a jury must now decide is whether their interests went beyond that.
The three Middle Eastern men are scheduled to go on trial on charges that they were attempting to recruit and train terrorists to attack U.S. and allied troops, including military personnel in Iraq. Jury selection is scheduled begin Tuesday in the trial that's expected to last three months.
Federal prosecutors say the three men, who all lived in the Toledo area for a while, attended a Muslim convention in Cleveland during the summer of 2004 where they talked about training in explosives, guns and sniper tactics.
The men were there with a former U.S. military man who worked undercover and helped foil the plot, said Gregg Sofer, a justice department attorney.
At the convention, the men discussed a five-year plan to carry out their mission, Sofer said during a bond hearing last April.
Mohammad Zaki Amawi, Marwan Othman El-Hindi and Wassim I. Mazloum have pleaded not guilty to charges of conspiring to kill or maim people outside the United States.
Two Chicago-area cousins who also are accused of taking part are scheduled to face trial a year from now.
The five allegedly sought recruits and sites for training in firearms, hand-to-hand combat and the use of explosives, according to a federal indictment.
They also are accused of agreeing to raise funds for training and of downloading Internet information on improvised explosive devices.
The U.S. veteran identified in court documents only as "the trainer" was working undercover and is expected to provide the key testimony for prosecutors. The former military man, who is Muslim, taught the three others how to shoot guns and build explosives, the government says.
Beginning in November 2004, he began gathering information such as secret code words the men used, the federal indictment said.
The men face a maximum penalty of life in prison if convicted.
Attorneys for the men declined to comment. They have said in the past that the government's informant overreached and instigated the investigation.
They also have argued that the men will not be able to get a fair trial given the publicity the case has received.
The three also were charged with conspiring to provide material support to terrorists. Amawi was charged with verbally threatening the president of the United States and unlawful distribution of a video about suicide bomber vests.
Amawi and El-Hindi also were charged with distributing information about explosive chemicals downloaded from the Internet.