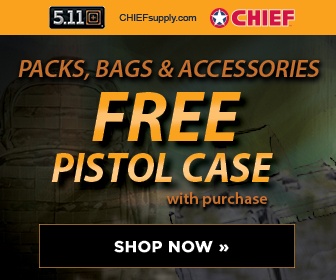 New York Times
March 3, 2008 By Alissa J. Rubin
BAGHDAD — The highest-ranking Iraqi official to be charged with sectarian crimes stood before a court on Sunday, accused of murder, kidnapping and corruption in the most high-profile judicial effort to come to terms with the factional violence that has cut to the heart of the government's credibility.
The official, Hakim al-Zamili, a former deputy health minister with ties to the Shiite cleric Moktada al-Sadr, listened impassively as a judge read the charges and questioned witnesses. Standing next to him was Brig. Gen. Hamid al-Shammari, the former head of the ministry's security service, who faces the same charges.
While the fact that the trial opened at all was seen as a triumph for the Shiite-dominated government's effort to show its impartiality in bringing justice, widespread reports of intimidation of witnesses and court officers in the weeks leading up to it also stood as proof that the days of sectarian terror are not as far in the past as many officials would like to claim.
The judge's initial discussion of the evidence and the testimony of witnesses on Sunday painted a portrait of a Health Ministry where fears and rumors of brutal acts were part of the culture. Professionals in the ministry feared for their lives if they spoke about the corruption that paralyzed many departments. Notably, while many of the victims were Sunnis, political rivals who were Shiites are reported to have been kidnapped and executed.
In the months of preparation — judges and prosecutors have been building the case for more than a year — it became clear that supporters of Mr. Zamili and General Shammari were willing to do almost anything to stop the trial from taking place.
The trial was scheduled to begin two weeks ago. But court officials said the panel of judges scheduled to hear the case had to be replaced. The replacement officially was for "administrative reasons." However, officials close to the court said it had received information that one of the judges had agreed under pressure to vote to acquit Mr. Zamili.
The trial was also delayed because witnesses failed to appear. That pattern was repeated Sunday when the judges called for witnesses and court officials bustled outside the courtroom in search of them, only to say they could not be found.
During proceedings on Sunday, one witness said she had been so intimidated that she had given up keeping a fixed address. Another witness changed his testimony, backing away from saying anything that could be construed as critical of Mr. Zamili.
The case deals with the period between 2005 and 2006, when sectarian killing and kidnapping were at their height. Shiite and Sunni militias terrorized mixed neighborhoods, leaving unidentified bodies in empty lots and turning kidnapping into a lucrative business.
Militias linked to the Health Ministry, which was run primarily by people with ties to Mr. Sadr, were accused of kidnapping and killing Sunnis. According to doctors in the ministry's hospitals, the militias sometimes came to the hospitals and pulled people from their beds. Many were never seen again, or their bodies showed up at the morgue.
The testimony of one of the witnesses, a ministry employee who became increasingly agitated as he answered the chief judge's questions, made clear how deep the fear of the militias still goes. "You mentioned in your testimony that Hakim Zamili issued orders to employ a large number of Sadrists without any care for their qualifications, and that there was lots of horror and chaos," said the chief judge, Zuhair Abdul Saha, as he prompted the witness.
But then the witness, Nazar Mehdi Abdul Rasul, who was the Health Ministry's chief legal representative for 30 years, denied his previous testimony and said Mr. Zamili was a virtuous and admirable administrator.
"He had a personality that we didn't have in the previous director general for the ministry; he was so firm and so accurate in his work," he said, shifting his weight from one foot to the other and speaking in a rushed and nervous tone.
The judge continued: "In your testimony you said 'I entered the office of Hakim Zamili and I saw an old man begging him and asking him to release his kidnapped brother, and after begging him, Zamili used his mobile to call the kidnappers and told them to release him and leave him the Canal Road.'"
Trembling, Mr. Rasul said he was diabetic and needed water. Then he pleaded with the judge, saying that when he had given his previous testimony he had been weak from fasting for Ramadan.
"I only heard things, I didn't see things," he said. "I'm a legal representative, not a witness. I only heard people saying these things in the ministry. I did not see them."
While Mr. Zamili and General Shammari did not speak at all and their lawyers only occasionally asked questions, two defense witnesses began to paint a more neutral picture of Mr. Zamili, shifting the blame for the kidnappings to a former health minister, Ali al-Shammari, who is no longer in Iraq.