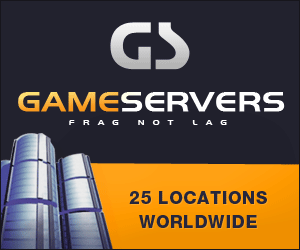 Washington Post
October 4, 2007
Pg. 1
Tracing The Paths Of 5 Who Died In A Storm Of Gunfire
By Sudarsan Raghavan, Washington Post Foreign Service
BAGHDAD, Oct. 3 -- Minutes after noon on Sept. 16, Ali Khalil drove his black motorcycle toward Nisoor Square. Three days earlier, the 54-year-old blacksmith and father of six children had felt safe enough in the capital to reopen his shop.
Osama Fadhil Abbas, a 40-year-old car dealer, was approaching the square in his white truck, on his way to wire $1,000 to Dubai.
Mehasin Muhsin Kadhum, a 46-year-old doctor, and her eldest son, Ahmed Haitham, 20, were nearing the square in their white sedan, after a morning of errands that included picking up college application forms for Kadhum's daughter.
From the southeast, along a road that leads from the Green Zone, a convoy of four armored Blackwater USA vehicles also made its way to the square.
Fifteen minutes later, the convoy sped away through a thick cloud generated by smoke bombs, leaving behind a tableau of bullet-pocked cars and broken lives. The events of that afternoon are still contested, but what is clear is that many of those killed and wounded were civilians struggling with the vicissitudes of their turbulent nation.
The victims were as young as 11 and as old as 55, according to hospital records. They were middle class and poor. They included college students, day laborers and professionals vital to rebuilding Iraq. There was a mother and her daughter. The daughter lived. There was a taxi driver, only 25, who was the sole provider for his parents and seven siblings. He died.
Blackwater guards say they were ambushed and shot at by Iraqi policemen and civilians. Ten eyewitnesses and Iraqi police officials insisted in interviews that the guards opened fire in the square, unprovoked, and continued shooting even as civilians fled for their lives. Hospital records show 14 dead and 18 injured, a toll higher than most previous official tallies.
The carnage has sparked outrage and demands to reform the private contractor industry. Almost three weeks later, the collective memory of Iraqis at the scene is raw.
"It was catastrophic. So many innocent people were killed," recalled Zina Fadhil, 21, a pharmacist. That day, she huddled in fear inside her store about 100 yards from the square as Blackwater helicopters hovered above. Like other eyewitnesses, she said she saw Blackwater guards firing down from the helicopters, an allegation the security firm denies.
"I am a peaceful person, but I wished I could have shot those people in the helicopters," Fadhil continued, her soft voice rising.
Not one of the victims or family members interviewed had been aware that Blackwater was immune to prosecution in Iraq under an order by U.S. administrators after the 2003 invasion.
"Why is the blood of Iraqis so free for everyone to spill?" asked Sahib Nasr, the father of one of the victims.
Blackwater's Convoy Enters the Square
Five months ago, a truck bomb detonated in the tunnel that runs beneath Nisoor Square. The repair work had become a metaphor for an Iraq capable of resurrecting itself. By Sept. 16, workers had painted pink and yellow flowers on the streets and draped Iraqi flags over railings. A white banner read: "Creators of Life are Always Victorious."
On that day, the Blackwater convoy was responding to a bombing near a State Department convoy about a mile away. As the Blackwater armored vehicles entered the square, a heavily guarded area near Baghdad's affluent Mansour neighborhood, Iraqi police officers moved to stop traffic.
Kadhum, the doctor, and her son Haitham, who were in the flow of cars the officers were trying to stop, didn't react quickly enough. A Blackwater guard fired, striking Haitham as he sat in the driver's seat, three witnesses said.
"The bullet went through the windshield and split his head open," recalled traffic police officer Sarhan Thiab. "His mother was holding him, screaming for help."
The car, which had an automatic transmission, kept rolling. Another officer, Ali Khalaf, tried to stop the vehicle as another spray of bullets killed Kadhum.
Thiab fled first, then Khalaf, followed by bullets that struck a traffic light pole, a billboard and their police guard post. Then the Blackwater guards escalated their firepower, engulfing the sedan in flames.
In sworn statements to State Department investigators reported by ABC News, four Blackwater guards said they fired upon the sedan because it was traveling at high speed and would not stop. Khalaf and other eyewitnesses said it was moving slowly and posed no threat.
Within moments, bullets flew in every direction, said witnesses and police officials. Scores sought cover in a nearby embankment. Others abandoned their vehicles. "They were shooting from four cars," said Ahmed Ali Jassim, 19, a maintenance worker, referring to the Blackwater guards. "People were fleeing, but where could they go?"
Trapped in Traffic and Under Fire
Abbas, the car dealer, was in his stopped Volkswagen box truck, crouched next to his friend Majid Salman. Their vehicle was two cars behind and one lane over from the white sedan. The men had witnessed Kadhum and her son get shot, then burn as their car caught fire.
The night before, Abbas, a barrel-chested father of four, read the Koran as is traditional during the Muslim fasting month of Ramadan. That morning, he cracked jokes with his two young sons, Mohammed and Ahmed, they later recalled, before he left to send money to Dubai.
Now, Abbas and Salman were trapped in traffic as Western gunmen fired automatic weapons toward them roughly 25 yards in front of their truck. Within seconds, bullets punctured the black car in front of their truck. Gripped by fear, Salman, 48, pushed open the passenger-side door and stumbled out. He was immediately shot in the leg and abdomen, and fell to the pavement.
"Osama told me to get back in the car," Salman recalled. "I tried to climb back in, but I couldn't, so I crawled away on the ground."
Salman looked back and saw Abbas pushing open his door. As he stepped out, he was shot multiple times. Moments later, weakened by his wounds, Salman passed out.
People 'Trying to Save Themselves'
About half a mile away, traffic police officer Hussam Abdul Rahman, 25, heard his co-worker Thiab's frantic voice over the radio asking for backup and ambulances. So he drove his motorcycle toward Nisoor Square from the west. As he neared dozens of stalled cars, he swerved to avoid gunfire and was thrown off the motorcycle, scraping his left elbow. He hid behind a concrete barrier, watching the chaos unfold.
"Whoever stepped out of his car was shot at immediately," Rahman said.
He saw the Blackwater guards firing at a red bus. In their statements, one guard said they were coming under fire from the bus. Rahman disputed this account, saying the passengers were breaking windows to jump out.
"People were trying to save themselves," he said.
After the convoy sped away, Rahman recognized an olive-green car with the driver's door open. The seat was empty. The car belonged to his cousin Mahdi Sahib, a taxi driver.
The short, mustachioed soccer fan's 10-member family lived off Sahib's $480 monthly income. Too poor to fix a broken windshield wiper, he had wrapped a ball of pink cloth at the tip of the rod.
"All his hopes in life were to get married," said his brother Ali Sahib, 23. "But he could never afford it."
Rahman called his cousin's cellphone. A stranger answered and informed him that Sahib had been injured. Rahman found him at a hospital in the Kadimiyah neighborhood, shot through his upper left side and bleeding internally.
The motorcycle of Ali Khalil, the blacksmith, was found at the edge of the square. He had been shot several times in the chest and taken, still alive, to Yarmouk Hospital, said Khalaf, the traffic officer.
Before he left that morning, recalled his wife, Fawzia Sharif, their grandson had woken up. Khalil had picked him up and kissed him. "Grandson, I am so happy I have seen you before I leave," he said.