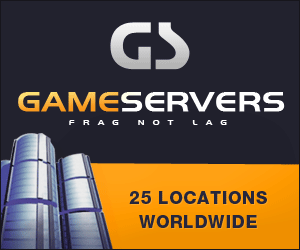 Washington Post
June 9, 2008
Pg. 1
By Juan Forero and Steven Dudley, Washington Post Foreign Service
BOGOTA, Colombia, June 8 -- The death of the world's oldest rebel commander has ushered in a new chapter in Colombia's long civil conflict, with a bookish communist intellectual now leading a waning guerrilla force against a government convinced of its ability to deliver a resounding defeat.
Guillermo Sáenz Vargas had been an anthropology student from one of Bogota's most desirable neighborhoods when, spurred by radical university politics and determined to oust the ruling elite, he joined the Revolutionary Armed Forces of Colombia and took the nom de guerre Alfonso Cano. Now, 26 years later, Cano is leading Latin America's last significant rebel movement, a hermetic, anachronistic organization committed to armed struggle long after the Soviet Union's collapse.
Some of those who know Cano, having rebelled with him in the 1970s or sat across from him in doomed peace talks, describe a man of keen intellect whose roots in communist politics make him the guerrilla commander best suited to lead the rebel group, known as the FARC, into negotiations.
But Cano, who is in his late 50s, is also considered dogmatic and intransigent, his old associates say. They describe a man who carefully weighs any possible compromise against his inherent distrust of President Álvaro Uribe's U.S.-backed government.
In a rare one-on-one interview with The Washington Post in 2000, one of his last, Cano said he was open to negotiations, but he did not hesitate to state the FARC's main objective -- to rule Colombia. "For the long term, we have it defined: We want to be in power," he said.
Cano's ascension comes in the midst of hard political realities for the rebels that some analysts and military officials say may prompt the rebel group to intensify the conflict. The guerrilla group, though, is waging war under increasingly trying circumstances: a quarter of its units, known as fronts, have been neutralized, radio communications have been disrupted, and hundreds of guerrillas are deserting each month.
Last year, for the first time in 25 years, the FARC was unable to seize a single town, Defense Minister Juan Manuel Santos said in an interview. Colombia's 270,000-member military has the initiative and its commanders are increasingly predicting victory, unless the guerrilla leadership opts for peace talks.
"They will suffer the consequences," Santos said. "They are very weak, and we are better and better each time."
Colombia's military high command and people who know Cano said the conflict may intensify in the coming weeks because the new FARC commander needs to both consolidate his leadership in the group's seven-man ruling Secretariat and demonstrate his military acumen in the face of recent battlefield setbacks. He also faces a buoyant government that, at least publicly, has offered no concessions to encourage the FARC to negotiate and instead promises no quarter in hunting down commanders.
In the weeks since the FARC's founder and guiding light, Manuel Marulanda, died of a heart attack, the rebels have tried to demonstrate that they remain a threat. They derailed a coal train and bombed electrical towers in the north, and ambushed security forces in the south.
"They're still relevant," said Moisés Daza, the mayor of San Juan in northeastern Colombia, where guerrillas recently made their presence felt. "They can still do some of the things they say they are going to do."
A communique published on the FARC's de facto Web site listed scores of guerrilla strikes and mocked the government's six-year military initiative. "What Democratic Security?" the site asked.
"Cano has to manage his internal consolidation of the FARC, and that means the priority will be on the military before the political," said Camilo Gómez, a former government peace negotiator who met with Cano in 2002. "In this first stage, Cano cannot act on any political impulses because that would be a message of weakness to the FARC."
Defense Ministry officials said that with the death of Marulanda, as well as two other top commanders killed in March, the Secretariat has undergone a political makeover. Cano and most of the members of the group's ruling junta were educated in the old Soviet bloc and cut their teeth practicing a Stalinist brand of urban Communist Party politics marked by ideological rigidity and strict adherence to hierarchy.
Gen. Mario Montoya, head of the army, said the Secretariat's political tilt could help spur negotiations, but he said that could take a year or two. "Neither the country or the army or anyone should have illusions of peace with the arrival of Alfonso Cano," he said.
In sharp contrast to Marulanda, who came from peasant stock and whose struggle had its roots in the fight over land, Cano is the son of middle-class parents and attended the large National University in Bogota. He first learned about revolution from books, devouring Karl Marx, and from there joined the Communist Party's youth organization.
Still, in the 1970s in Latin America, radical campus politics and the dream of fighting to create a better society were not unusual. Some classmates did not consider that the young anthropology student -- remembered by friends for his polite formality, his dance moves at parties, and his love of literature, poetry and film -- would resort to violence.
"I always thought he would be an anthropology professor," said Lisandro Duque, who was in the youth group with Cano. "Because he was never really a rabble rouser. He was always in the behind the scenes, like a political adviser."
In reality, Cano had already begun to drift into the FARC's clandestine world. At first, he traveled to an isolated stretch of mountains south of Bogota to give classes in Marxism to young guerrillas. In 1982, after a stint in jail for rebellion, Cano became a full-fledged FARC guerrilla.
His rise was nothing short of meteoric, and he quickly won a place in the Secretariat. Close to Jacobo Arenas, then the FARC's top ideologue and leader of its political wing, Cano became a key political strategist in talks in Colombia in the 1980s and later a top negotiator in Mexico and Venezuela.
Some who have had frequent contacts with the FARC said Cano's rise irritated some rebels, while generating whispers that he was a "part-time commander," soft in the ways of Colombia's increasingly brutal conflict. It is a reputation that Cano might still be trying to shake.
"He started at the top and stayed at the top," said Carlos Lozano, editor of the Communist weekly, Voz, and one of Cano's comrades in the 1970s. "This creates a certain distance with some parts of the FARC."
Cano's faith in a political solution, though, would wane. Peace talks would fail, and death squads exterminated a political party he helped create as a vehicle by which the FARC would join the political process once peace was achieved. Hundreds of politicians from the party, the Patriotic Union, were gunned down, many of them close friends.
"It is state policy to destroy anyone who isn't in favor or sympathizes with the government," Cano said in the 2000 interview. "We exist precisely because the government does not give the country the possibility to participate in its own development. That is why we have to fight."
Alberto Rojas Puyo, a former communist and Patriotic Union member who knew Cano, said the killing of leftist politicians hardened Cano. "Wounds of that magnitude do not heal easily," he said. "And even if Cano could get over them, he would have to convince his comrades to get over them as well."
But for all the doubts about peace, those who have known Cano and are familiar with the conflict said the rebel commander is also likely to understand the FARC's untenable situation better than any other rebel. The FARC has seen its popularity diminish dramatically in the past decade, with many Colombians concluding that the group sabotaged peace talks with Uribe's predecessor to focus on drug trafficking and kidnapping.
"He's very much in tune with what's happening, not only in Colombia, but around the world," said Daniel García-Peña, a former peace negotiator here. "So I do think he could be very significant further on down the road in leading the FARC to negotiations."
Moritz Akerman, who was once jailed with Cano and has worked on peace negotiations in Colombia, said Cano's mix of intelligence and ambition might spur him into negotiations. "I think he would be very sure of himself in a peace process, with a capacity to make the necessary political moves that have to be made in all talks," said Akerman, now a Medellin businessman.
In 2000, speaking about the FARC's plans, Cano sounded resentful, saying that the government's outlook mattered little to the FARC and that the group would never again make the mistake of creating a political party. But he also said that the conflict could end if there were enough of a political opening for the rebels.
"It is possible," he said. "If we continue advancing, space for the political movement will open, and the spaces for war will close."
Dudley, a special correspondent, reported from Oakland, Calif.