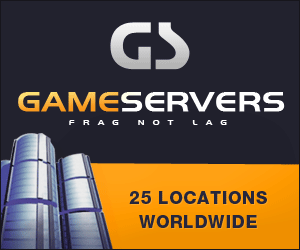 DAVE CAMPBELL
Associated Press
FORT MYERS, Fla. -
As a teenager at his first spring training, Torii Hunter was given a space in the Minnesota clubhouse next to a guy named Kirby Puckett.
Thirteen years later, Hunter has become the mentor and unquestioned team leader. Denard Span is busy preparing himself to be the Twins' next center fielder, trying hard to improve his game and learn as much as he can from a player who could be in his final season with Minnesota.
"You never know what can happen. I'm at peace now," said Hunter, a six-time Gold Glove winner.
The club picked up his $12 million option for 2007, but Hunter will become a free agent in the fall unless his contract is extended first.
The Twins would like to work out extensions for two-time Cy Young Award winner Johan Santana, All-Star closer Joe Nathan and possibly AL MVP Justin Morneau. So, Hunter - despite his all-around ability, experience and popularity - knows exactly where he stands. There's a good chance his deal will expire after the season without a new offer from the team.
"We were talking about some of this stuff last year," general manager Terry Ryan said. "Are we or aren't we going to pick up his option? Well, you saw what happened."
True, but that doesn't mean Hunter will return again. Instead of letting emotions about his future affect his mood, though, the 31-year-old center fielder isn't worrying about all that.
"There's no reason to talk about it. I'm still here," he said, shrugging.
That's good for Span.
"Most people probably think I'd be like, 'Yeah, now he's gone and it's my turn to play,'" Span said, pondering the possibility of Hunter departing the only organization he's been with. "But truthfully, if he does leave the Twins, I'm going to be very sad because he's become more like a brother than a teammate."
Span, who turns 23 next week, finished last season at Double-A New Britain and has never played above that level. He was drafted in the first round in 2002 out of Tampa's Catholic High School, receiving a bonus big enough to turn down a full scholarship at Florida. A three-sport athlete who could have played football for the Gators, too, Span has had a lot of developing to do.
"You would be amazed at what I didn't know, or what I thought I knew and I didn't know," Span said. "How to bunt, how to swing, everything."
They're far different players: Hunter hit a career-high 31 home runs with 98 RBIs last year. His likely successor has gone deep four times in 1,452 minor league at-bats.
For Span to stick as a regular - let alone become a standout - in the majors, he'll have to steal bases in bunches, make consistent contact, post a high on-base percentage, and play the same kind of excellent defense in center field that has been Hunter's hallmark.
That begins by staying healthy and building confidence, and Hunter has helped instill that belief in Span over the past couple of years. At Hunter's invitation, Span spent a week at his house in Texas this winter to hang out, work out and talk about baseball and life. Hunter shared insights he took from Puckett, his late friend and Hall of Famer, as well as the myriad lessons he's learned himself.
"We did it all," Hunter said.
Barring injury, Span won't be on the opening day roster. There's no guarantee, of course, that he even makes it to the majors this season, but the Twins obviously have their eye on him. They were pleased by his recent eagerness to play in a Venezuelan winter league.
"A lot of maturing has happened," manager Ron Gardenhire said. "He handled himself very well as a person and a player. You can tell he's grown into a young man here that has a pretty good idea of what he needs to do to get to this level."
Lew Ford is the only other true center fielder in camp this spring, and he's a role player at best at this point in his career. So Span has a clear path to the job, whenever Hunter surrenders it.
"I just feel real good about this year, and I feel real positive," Span said. "I feel like some good things are going to happen for myself personally, and for this team as well."
Hunter is a big part of that.
"I know it's out there and what's going on, but my mind-set is not towards even thinking about it," Gardenhire said. "I don't want to clutter myself up here. Our focus is towards the baseball team right now. Everything else is taken care of upstairs. Everyone here knows what Torii means to myself, to this organization and what he's all about here. I don't think we even need to talk about that anymore."