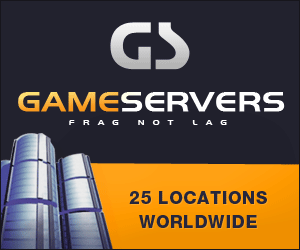 Inside The Pentagon
December 21, 2006
Pg. 1
The top U.S. commander overseeing military "lessons learned" in Iraq says economic factors like high unemployment, combined with a campaign of intimidation by insurgents and death squads, have fueled escalating violence against Iraqi troops and civilians, as well as added to the American death toll.
"Most of the folks that are out there are not ideologues," Air Force Gen. Lance Smith, who heads U.S. Joint Forces Command, told
Inside the Pentagon
last week in a telephone interview. "They're people that don't have jobs that [do] have a choice: You can go make 10 or 20 dollars a month picking up trash. . . . You can make -- you pick the number -- 50 or 100 dollars to be a policeman, or 50 or 100 dollars to be a soldier [in the new Iraqi army]. Or you can get $200 to go pick up an RPG [rocket-propelled grenade] and go shoot at the next camouflage-desert vehicle that goes by."
The Iraq Study Group report, issued Dec. 6, said Iraqi unemployment estimates range from 20 to 60 percent. A Pentagon quarterly report on stability and security in Iraq released this week pegged August estimates between 13.4 and 18 percent, but noted "other reporting indicates unemployment is significantly higher."
Although "definitive data are not available," unemployment "has been an issue that has had a significant effect on the security environment," states the Pentagon report, dated Nov. 30. Combined with underemployment -- estimated by one Iraqi government agency at 34 percent -- unemployment "may make financial incentives for participating in insurgent or sectarian violence more appealing to military-age males," reads the Pentagon assessment.
Smith, whose Norfolk, VA-based command is charged with gleaning lessons from military operations in Iraq and around the globe, sees in the statistics a group of Iraqis ripe for exploitation by insurgents.
"How do you characterize that insurgency?" asked Smith, who served as deputy commander for the Middle East region between October 2003 and November 2005. "These are people, in many cases, that are just out there doing this stuff because they can and because they get paid to do it by a very small number of committed folks."
A similar point was captured recently in a slide show created by an Army captain in Iraq who, in a heartrending turn of events, was killed this month by a roadside bomb.
Army Capt. Travis Patriquin's briefing on winning in al Anbar -- the restive province west of Baghdad -- was provided to
ITP
this week after former House Speaker Newt Gingrich (R-GA) cited it in a Dec. 17 appearance on NBC's "Meet the Press." The slides use computer-drawn stick figures and mock storybook narration to convey the late officer's conviction that employing Iraqis in the right places could effectively undermine violent extremists.
The briefing describes how Paul Bremer -- who headed the Coalition Provisional Authority in Iraq beginning shortly after the 2003 invasion -- and "25-year-olds from Texas" erred early on by attempting to usurp the power of tribal sheiks. After all, Patriquin noted wryly, sheiks have "been leading the people of this area for approximately 14,000 years."
"In spite of many, many conquering armies trying to remove him, this [sheik] and his family have been involved in the politics here since recorded time began," wrote Patriquin, killed Dec. 6 in the same attack that felled a female Marine Corps public affairs officer. Patriquin, who served in a 1st Armored Division field artillery regiment, is said to have spoken fluent Arabic and four other languages.
The briefing notes many Iraqi men have been reluctant to join the new Iraqi army because it often takes them away from their families to serve in other regions and, yet worse, makes them targets for the insurgency.
Smith offered a similar observation.
If an Iraqi casts his lot with the Americans, "nothing good necessarily happens," Smith said in the Dec. 15 interview. "And in fact, what'll happen is probably bad because the other guys will come in and kill you. If you do nothing or if you [support] members of the insurgency, as long as you aren't out there doing something active, nothing's going to happen to you."
At the same time, the Iraqi interior ministry -- which oversees the police -- has been corrupted by militia infiltration, according to the study group co-chaired by former Secretary of State James Baker and former House Foreign Affairs Committee Chairman Lee Hamilton (D-IN).
In addition, within the "ministries of health, agriculture and transportation -- controlled by [radical Shiite cleric] Moqtada al-Sadr -- the Facilities Protection Service is a source of funding and jobs for the Mahdi Army," reads the Iraq Study Group report. "One senior U.S. official described the Facilities Protection Service as 'incompetent, dysfunctional or subversive.' Several Iraqis simply referred to them as militias."
To resolve this problem of strategic proportions, Patriquin wanted the U.S. military to work more with Iraqi sheiks -- themselves eager for a stable economy to bolster their business interests -- to enlist local men to serve in the police. In contrast to their Iraqi army counterparts, policemen can remain at home and help protect their own communities.
"Remember the militia?" the briefing asks on a page reflecting Patriquin's vision, replete with figures adorned with happy faces. "Now half go to police school while half protect their families."
Another slide shows a group of smiling stick figures that all look alike.
"Now can you tell the difference between the insurgent, the normal Iraqis, and the Iraqi policeman? Kind of?" the briefing reads. "Don't worry, because the Iraqi policeman can tell the difference. And the insurgent knows that. See, that's why he's sad."
Meanwhile, "Joe" -- the briefing's notional American troop -- "realizes that if he'd done this three years ago, maybe his wife would be happier and he'd have been home more."
The presentation "makes you want to cry because we -- starting in June of '03 -- violated virtually every principle I know about how to be effective in this kind of country," Gingrich said on "Meet the Press."
Newsweek
turned heads this week with a report documenting signs of expansion in the Iraqi economy. But the magazine also cited a 30 to 50 percent unemployment rate and conceded that "real [economic] progress won't be seen until the security situation clears up."
Smith told
ITP
that although he is convinced unemployment plays a role in fueling the insurgency, it is impossible to fully understand the adversaries U.S. troops face.
The Iraqi insurgency "is a whole bunch of different things," Smith said. "[One] advantage that an insurgency has is that they can change rapidly. And it's because they have to."
Relatively small in number, insurgents must adapt to each unexpected loss among their ranks, the general said.
"We will never reach the point where we clearly can predict how the enemy is going to act and what that insurgency is all about," Smith said. "With almost perfect knowledge, I couldn't . . . tell you that I'd be 100 percent able to characterize the insurgency."
But with Iraqi unemployment certainly boosting the insurgency's resources, Smith echoed the new Pentagon finding that "efforts to address unemployment and underemployment must be viewed as a top United States and Iraqi priority and be appropriately funded."
Is the U.S. government prepared -- across its departments -- to implement a major employment initiative aimed at recruiting Iraqis to build their economy rather than engage in violence?
"I think we're coming to terms with it and [gaining] an understanding," Smith said. "But I'm not sure that the agencies within the United States government" are on-board yet, he said.
Initiating new training and creating jobs in Iraq -- and also in Afghanistan, the general noted -- will require a concerted U.S. effort that includes the departments of State, Agriculture and others, he said.
Former Defense Secretary Donald Rumsfeld frequently complained that "the [only] people that are at war here seem to be the Department of Defense," Smith noted. "And the other departments aren't necessarily at war."
-- Elaine M. Grossman