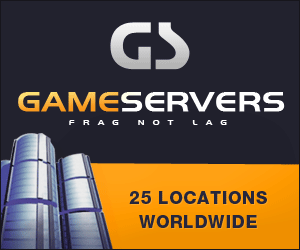 Washington Times
May 31, 2008
Pg. 2
Quoted government contacts

By Jennifer Harper, The Washington Times
Bill Gertz, national security reporter for The Washington Times, has been subpoenaed by a federal judge to reveal the confidential sources for a story he wrote more than two years ago about a Chinese spy ring in California.
The story, "New Charges Expected in Defense Data Theft Ring," appeared May 16, 2006. Mr. Gertz quoted unnamed U.S. government sources as saying that senior Justice Department officials approved an indictment against Chi Mak, an engineer who worked for Power Paragon, an American defense contractor, charging him with conspiracy and "unlawful export of defense articles." Four of his relatives would also be charged, the story said.
U.S. District Court Judge Cormac Carney has ordered Mr. Gertz to appear in his Santa Ana courtroom June 13 and has also requested such supporting documents as e-mails, files and correspondence regarding the case.
Mak is already incarcerated, convicted last May of being an unregistered foreign agent who conspired to export sensitive details about American military technology to the People's Republic of China. Judge Carney sentenced Mak to 24 years in prison on March 24. Four other relatives, including his wife Rebecca Chiu, have pleaded guilty to similar charges.
Defense lawyers objected to Mr. Gertz's story in a motion asserting the government violated the Federal Rule of Criminal Procedure 6(e), which bars federal officials from giving information about grand jury proceedings to outsiders, prompting Judge Carney to order a wide-ranging criminal investigation to determine who leaked information to Mr. Gertz.
"The government has informed the court that the scope of its investigation is broader than determining whether a violation of rule 6(e) occurred. The government is also investigating possible violations of 18 U.S.C. § 793 (unlawful communication of classified information) arising from various publications in the media about this prosecution," Judge Carney wrote in an order some 14 months ago.
Washington-based lawyers Allen Farber and Charles Leeper will represent Mr. Gertz. The espionage case and Mr. Gertz's reporting has been followed by the New York Sun, the Los Angeles Times and other newspapers, along with the Reporter's Committee for the Freedom of the Press, a Virginia advocacy group.
"This is a case that needs to be handled by the courts and not litigated in the court of public opinion at this time. We will be presenting our case to the judge and we remain hopeful that he will be receptive to the arguments we present to him in trying to preserve Bill's and the Times' First Amendment right to report the news and his other legal rights as well," said John F. Solomon, executive editor of The Washington Times.
The year-long investigation, which included the accounts of more than 500 people of interest, found that a violation of Rule 6(e) occurred, but no further revelations.
In a May 1 order, Judge Carney concluded that the probe had not revealed the sources of the "impermissible" leak and ordered the subpoena to require Mr. Gertz "to testify regarding the identity of the source that provided him with the grand jury information."
Currently 49 states offer journalists some form of protection should they be ordered to reveal their sources. There is no federal "shield law," but the Free Flow of Information Act of 2007 to protect the press has cleared in both the House and Senate, though it has yet to be signed into law by President Bush.