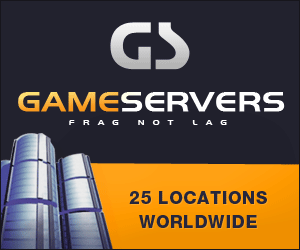 JAYMES SONG
Associated Press
HONOLULU -
Tiki Barber will end his football career much like it began when he was 8 years old - with a wide grin and as teammates with his twin brother.
The Pro Bowl on Saturday will be the final game for Barber, who is retiring after 10 seasons with the New York Giants. His brother Ronde, from the Tampa Bay Buccaneers, is a cornerback on the NFC team.
"It's like a family vacation paid for by the NFL," said Barber, who goes out as the NFL's 17th leading rusher with 10,449 yards.
Wearing a floral lei and looking out at the Waikiki skyline, Tiki Barber said he has no second thoughts about his decision to retire.
"It's exciting, really, because I had a great career and it ended on my terms," he said. "I wasn't carried off the field on a stretcher. I didn't sustain a major injury that prevented me from doing what I love to do. Now I get to do something else."
His only regret is not being able to win a Super Bowl. He played in the game in 2001 when the Giants were beaten by the Baltimore Ravens.
"My fear, which ultimately came true, is I wouldn't get a chance to try again," he said. "That's the NFL and the unpredictable nature of team sports. There's been a lot of greats that never got a chance to even play."
The 31-year-old halfback said he still has some game left in him. He proved it this past season by running for 1,662 yards, his fifth straight 1,000-yard season and the second-highest total of his career.
Barber rushed for 371 yards in the final two games alone, including a team-record 234 yards in a win over Washington that earned the Giants a playoff berth.
"I like the saying, 'Always leave them wanting more. Leave too early rather than too late,'" he said.
This past season, Barber joined Marshall Faulk and Marcus Allen as the only NFL players with 10,000 yards rushing and 5,000 yards receiving. And the weekly punishment on his 5-foot-10, 205-pound frame has taken its toll.
He specifically remembers the second game of the season against the Philadelphia Eagles, who later defeated the Giants in the playoffs on a last-second field goal.
"Jeremiah Trotter. I think he hit me every play," Barber said. "I only rushed for 40 yards or so and we ended up coming back and winning the game but physically, I took a pounding."
Unlike previous years, it took until about Friday for Barber to recover.
"You start to realize this is a young man's game. This is for guys who can get hit, knocked up, beat up and be fine on Tuesday," he said.
Barber, one of the NFL's most personable players, nearly retired after the 2005 season when he ran for a team-record 1,860 yards. He returned for another year because he thought the team was talented enough to win the Super Bowl.
While the Giants showed signs of being a Super Bowl contender by opening 6-2, they struggled with off-field bickering and team chemistry while stumbling into the postseason with an 8-8 record.
"The circumstances of getting beat up, losing the passion a little bit for it, told me it was time to do something else," he said.
Barber will keep busy.
He's already building a career in TV broadcasting. He plans to spend more time with his two young sons, A.J. and Chason, and write more children's books, with one targeted at adolescents scheduled to be released this year.
He's also working on a personal memoir, and is an investor in a company that makes a fruit-infused drink called "O Water."
"I'm in temporary retirement," Barber said. "I'm not sitting on a hammock for the rest of my life."
In Honolulu, he's surrounded by the warm sunshine, teammates and family. He knows this is the perfect time to hang up his No. 21 jersey for good.
"I got off the plane. Got a lei. Got a kiss. And I knew the next 10 days of my life would be beautiful," he said. "While I'll miss the season, the guys, the competition, coming out here and playing the Pro Bowl, I'm ready for it.
"So I'm not really sad. It's a celebration in many ways."
There's one immediate benefit of being a retiree. He gets to try new things he never would've before, like surfing.
"Now that I'm retiring and I can afford hurting myself, I may attempt it," he said.