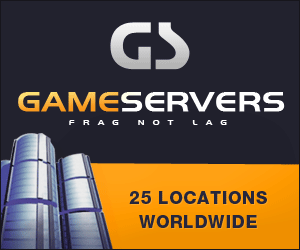 Wall Street Journal
December 19, 2006
Pg. 1
Wald, Now Retired, Seeks Help From Allies in Defending Caspian Line, Africa Coast
By Chip Cummins
STUTTGART, Germany -- Gen. Charles F. Wald has been projecting American power all his career. As a young air controller, he flew target-scouting missions over Vietnam. More recently, he led bombing runs in the Balkans and commanded the air war in Afghanistan.
But in his final military post, as deputy commander of U.S. forces in Europe, Central Asia and Africa, the Air Force general awoke to a vulnerability at the heart of that power: oil.
The modern economy runs on petroleum, which powers 98% of the world's cars, trucks and planes. Gen. Wald realized that two regions under his watch, West Africa and the Caspian Sea, were emerging as major sources of crude -- and potential sources of trouble.
So he set out to make energy security his mission. He hired away a scenario planner from Royal Dutch Shell PLC, courted the leaders of promising energy suppliers such as the tiny island nation of São Tomé and Príncipe and set out to help Kazakhstan and Azerbaijan create a "Caspian Guard" to patrol the oil-rich inland sea.
By the time he retired in July, Gen. Wald concluded that even a combination of guns and diplomacy wasn't enough to secure the global fuel supply. Some of his projects, including the Caspian Guard, stalled amid resistance and indifference abroad and back home. Today, back in Washington, he is pushing for a complete redefinition of energy security, one that urges the U.S. to consume less oil and consider the security implications of global warming such as the possible need to beef up disaster readiness.
"From a military perspective, you respond to threats with air and naval forces. That's kind of the traditional things that we've done in the past," says Gen. Wald, 57 years old, who is working with a handful of research and lobby groups. "Our thought was, we need to change the paradigm."
Three years into the sharpest spike in oil prices in a generation, policy makers and military leaders across the globe are grappling with the implications of fundamental change in energy geopolitics. One such leader is the new U.S. defense secretary, Robert Gates, who took part last year in a war game simulating disruptions to the oil trade. It concluded the U.S. had few short-term fixes if supplies were jolted.
Supply lines are longer and oil fields more numerous than a generation ago. New threats have emerged, from rebels in West Africa to terrorists targeting Saudi Arabia. With supply and demand tightly balanced, even small disruptions can cause big price swings, endangering economic growth. Nationalistic fossil-fuel powers such as Russia have shown willingness to brandish energy as a weapon. The war in Iraq has hammered the oil industry in the world's third-largest holder of conventional oil reserves.
In this new era, one of the central security assumptions of the 20th century -- that a powerful U.S. military can protect America's energy interests across the globe -- falls short.
Major oil importers are casting about for new ways to safeguard their energy futures. The North Atlantic Treaty Organization, reacting to Russia's move last winter to shut off natural-gas shipments to Ukraine, is studying how to cope with pipeline disruptions in Europe. The State Department is running a program to teach allies how to better guard oil facilities.
A generation ago, the reliance on U.S. military power was codified in the Carter Doctrine of 1980, a vow by the U.S. to defend Persian Gulf oil from the Soviets. Ronald Reagan put the theory into practice by creating an American military command in the Gulf, and later ordering the Navy to protect Kuwaiti oil tankers during the Iran-Iraq War of the 1980s.
Zbigniew Brzezinski, who authored the Carter Doctrine as national security adviser to President Carter, says a 21st-century energy-security strategy must address "far more diffuse and interwoven" threats than the Soviet threat he was targeting.
Gen. Wald believes the Pentagon needs a centralized energy-security policy covering all the military's branches. Currently the issue is mainly left up to individual regional commanders or to service branches such as the Navy or Army. "We've kind of avoided talking about military power and oil," Gen. Wald says. "It's a major issue for the Department of Defense to look at and plan for, and I don't think they've done that."
Gen. Wald went to North Dakota State University, where he joined the Reserve Officers' Training Corps and was a star wide receiver. In 1970, he was drafted by the Atlanta Falcons but didn't make the team. He headed to pilot training and Vietnam.
In 1995, he led one of the first NATO bombing runs in a campaign that stopped the war in Bosnia. In 2001, he commanded the early weeks of the air war in Afghanistan after the Sept. 11 terrorist attacks.
Along the way to winning a fourth star, he also earned a reputation for a domineering style. Some of his staff dreaded briefings. He writes emails in all capitalized letters.
In late 2002, he was named deputy chief of the U.S. European Command in Stuttgart, which also oversees parts of Central Asia and most of Africa. The command wasn't on the front lines of the fight then about to begin in Iraq, and officers were searching for a mission.
One issue in particular caught Gen. Wald's attention: a $3.9 billion oil pipeline being built from the Caspian Sea to the Mediterranean. Washington had long championed building the line, operated by BP PLC, as a way to get the region's oil to the West by skirting Russia and Iran.
Craig Cartier, a civilian analyst for the European Command, sat with Gen. Wald on a flight to the Caspian region in 2003. Mr. Cartier told Gen. Wald about a 1,100-mile motorcycle trip he had taken tracing the pipeline's route over the hills and valleys of Azerbaijan, Georgia and Turkey. Organized by a promoter partly as an adventure trip, the caravan also awakened Mr. Cartier to the challenge of protecting such an exposed asset.
Gen. Wald says that briefing and others persuaded him that energy was "one of the pillars of what we should be doing."
The command was thin on oil-industry experience, so it brought in Paul Domjan, then working for Shell's scenario-planning department. The department studies how wars, depressions or natural disasters might affect the price of oil.
Soon Mr. Domjan was doing the same at the European Command. In one session, he had American officers, Western oilmen and a Kazakh officer run through a scenario in which the BP Caspian pipeline exploded. At a session early in 2005 for the command's top brass, Mr. Domjan played a video of another doomsday scenario, an attack by terrorists on a Russian natural-gas pipeline. The result: power failures across Britain.
That crystallized "the importance of having protected infrastructure," recalls Gen. Wald.
Gen. Wald set out to evangelize oil executives on the need to beef up their own security instead of leaving it to local police and armies. Speaking at a NATO conference in Prague on energy security early this year, he blasted Fluxys SA of Belgium for publishing too much detail about its liquefied natural gas terminal on its Web site. He also complained that an oil-production vessel used off the coast of Equatorial Guinea by an American oil company was a sitting duck for terrorists. "That ship is sitting out there with zero security," he said.
A spokesman for Fluxys said Gen. Wald's comments were based in part on a misunderstanding of technical data posted on the company's site. It removed some of that information and believes its security measures are adequate.
Meanwhile, Gen. Wald's staff mapped out an ambitious plan they called the Caspian Guard. The idea: train Azerbaijan's and Kazakhstan's security forces to bolster maritime security by targeting smuggling and piracy. They would also keep a close eye on oil facilities.
In 2000, international oil companies discovered a huge new field in the sea that is expected to produce more than a million barrels a day. The region is already producing two million barrels a day, more than 2% of global demand.
Gen. Wald thought getting others to help would avoid the need for a permanent U.S. military buildup in Central Asia such as the one in the Persian Gulf, which by some estimates was costing $50 billion a year before the Iraq invasion. "My hope was it would be a shifting of the Carter Doctrine," he says. "We've made some huge mistakes by not involving partners in this."
The U.S. helped build radar sites and an operational center in Baku, Azerbaijan's capital on the Caspian, and sent U.S. officers to train soldiers and sailors. Gen. Wald cultivated Ilham Aliyev, who inherited the country's leadership in 2003 from his father, Azerbaijan's long-time strongman. That same year, Washington gave Baku an old 90-foot Coast Guard cutter.
Gen. Wald also started dropping by BP's facilities to check on the big pipeline, which started shipping its first oil earlier this year. BP hired Georgian and Azeri horsemen, decked out in bright orange safety vests, to patrol part of the underground conduit's route.
But the Caspian initiative suffered setbacks. Russian news reports and local commentators speculated the U.S. was planning to deploy its soldiers to the region. Azerbaijan's security services feuded with each other. Funding from Washington was modest.
Earlier this year, Gen. Wald's old command dropped the "Caspian Guard" name. A spokesman in Stuttgart says the label misled people into thinking there was a major U.S. military presence in the region. The program is still a priority, he says.