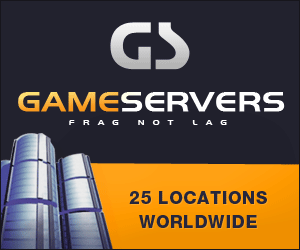 New York Times
October 29, 2007
Pg. 6
MINGORA, Pakistan, Oct. 28 (Reuters) — Thousands of Pakistanis are fleeing a northwestern town and outlying villages because they fear a showdown between the security forces and an Islamist militant Taliban-style movement, residents said Sunday.
There was fierce fighting on Friday in the Swat Valley in the North-West Frontier Province between security forces and followers of a radical Muslim cleric, after the authorities sent more than 2,000 soldiers to counter growing militancy.
In clashes on Sunday, 10 militants were killed by troops backed by helicopter gunships, said an army spokesman, Maj. Gen. Waheed Arshad.
At least 17 paramilitary soldiers and 4 civilians were killed Thursday in a suspected suicide attack near Mingora, the valley's main town.
The militants killed seven civilians and decapitated three soldiers and three policemen they had taken hostage on Friday in Matta, a nearby town.
"Troops have their own mortars and have been firing at those militants," General Arshad said. "Until such time as these people are evicted from the area and peace is restored and innocent people are given full security, I think this is going to continue."
On Sunday, fighting flared in Charbagh, three miles west of Mingora, when suspected militants fired at paramilitary fighters.
Residents said tension was also rising in another town, Khwazakhela, 15 miles west of Mingora. "People are leaving their homes," a frightened town resident said, speaking on the condition of anonymity for security reasons. "All shops and markets are closed."
Badshah Gul Wazir, a top official at the provincial home ministry, said that he was unaware of the exodus from Khwazakhela, but that the atmosphere in Swat Valley was tense.
Swat, a scenic area close to Pakistan's lawless tribal belt bordering Afghanistan, has experienced a surge in militant activity since Maulana Fazlullah, a pro-Taliban cleric, started an illegal FM radio station and urged his followers to fight to put Islamic Shariah law into effect.
Maulana Fazlullah is the de facto leader of a pro-Taliban group, Movement for the Implementation of Muhammad's Shariah Law.
Authorities have blamed his militant followers for attacks on the security forces and bomb blasts in Swat, where they have been forcing residents to follow a strict Islamic code.
"The government should implement Shariah in Swat if it does not want fighting," Muslim Khan, an aide to Maulana Fazlullah, told reporters on Saturday.
Pakistani tribal areas have been hotbeds of support for Al Qaeda and Taliban militants who have fled Afghanistan.