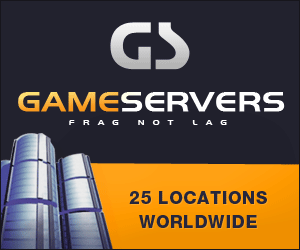 Arizona Daily Star (Tucson)
March 20, 2009
By Lara Jakes, Associated Press
CAMP BUCCA, Iraq — Thousands of Iraqis held without charge by the United States on suspicion of links to insurgents or militants are being freed by this summer because there is little or no evidence against them.
Their releases come as the United States prepares to turn over its detention system to the fledgling Iraqi government by early 2010. In the six years since the war began, the military ultimately detained some 100,000 suspects, many of whom were picked up in U.S.-led raids during a raging, bloody insurgency that has since died down.
The effort to do justice for those wrongly held to begin with, some for years, also runs the risk of releasing extremists who could be a threat to fragile Iraqi security.
As part of an agreement between the two countries that took effect Jan. 1, Iraqi authorities have begun reviewing the cases of the detainees to decide whether to free them or press charges. About 13,300 remain behind barbed wire in U.S. custody in Iraq.
But Iraqi judges have issued detention orders to prosecute only 129 of the 2,120 cases they have finished reviewing so far this year — or about 6 percent, according to U.S. military data. As of Thursday, 1,991 detainees had been freed since Jan. 1.
An Associated Press reporter embedded for two days at Camp Bucca, the largest U.S. detention facility in Iraq, and talked with military officials about preparations to shut it down.
"God willing, God willing," said Layla Rasheed after learning that her son, a former government worker from Baghdad, was likely to be released. "He doesn't have anything to do with terrorists. I don't know why he was picked up."
The military also expects to release another 600 detainees by the end of March, a spokesman said.
The U.S. detention policy has been unpopular in a country where many feel that thousands have been detained without cause, and where the Abu Ghraib prison abuse scandal will be remembered for a long time.
Iraq's biggest Sunni parliamentary bloc has called for the release of virtually all detainees, arguing that even those who were militants no longer pose a threat because so many Sunni groups have abandoned the insurgency.
"It's very easy to go back and say, 'Well, you rounded up all these innocent people.' Well, innocence has different shades," Brig. Gen. David Quantock, commander of the U.S. detention system in Iraq, said in an interview this week.
"It's not like we have a choice — it is prosecute or release. So it's a huge undertaking right now to try to find as much evidence as we can. We're not going after all of them; we're going after a certain amount."
It is not clear that Iraqi judges will continue to issue warrants in so few cases.
Those who have been freed since Jan. 1 make up what Quantock called low-level threats that Iraqi security forces should be able to contain if they return to insurgent groups. Extremists will be the last to have their cases reviewed, giving U.S. officials time to compile evidence against what they consider the highest risk to Iraq's security.
Quantock cited the cases of about 3,000 detainees where U.S. officials are scrambling to compile enough evidence to keep them locked up. Additionally, 2,400 detainees have already been convicted or are awaiting trial, a military spokesman said.
Most of the detainees — about 9,600 — are being held at Camp Bucca, a military facility that sits a few yards north of the Kuwaiti border, about 340 miles southeast of Baghdad. It is slated to close this summer.