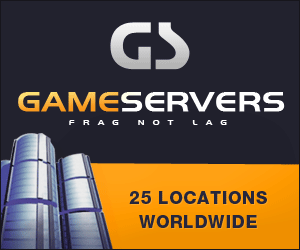 Washington Times
February 11, 2007
Pg. 1
By Lauren Frayer, Associated Press
BAGHDAD - Gen. David Petraeus took charge of U.S. forces in Iraq yesterday, becoming the third commander in the war and declaring the American task now was to help Iraqis "gain the time they need to save their country."
Gen. Petraeus took command under a glistening crystal chandelier that decorated a one-time palace of ousted dictator Saddam Hussein at Camp Victory.
The media-savvy, Princeton-educated Gen. Petraeus, 54, spoke bluntly of the task before him that coincides with President Bush's decision to send an additional 21,500 troops to clamp off violence in Baghdad and nearby regions.
"We will have to share the burdens and move forward together. If we can do that and if we can help the people of Iraq, the prospects of success are good," he said. "Failing that, Iraq will be doomed to continued violence and civil strife."
The U.S. military reported the deaths of three more American soldiers, killed in an explosion Friday in Diyala province northeast of Baghdad. U.S. and Iraqi forces have battled Sunni insurgents and Shi'ite militias in Diyala for months.
The deaths raised to 36 the number of Americans killed in Iraq so far this month. At least 3,120 service members have died since the Iraq war started in March 2003, according to an Associated Press count.
At least 51 Iraqis were killed or found dead Saturday across the country.
In central Baghdad, a car bomb exploded in a shopping district, killing six civilians and wounding 14.
"The driver said, 'I have to buy some fruit and vegetables. I'll be right back.' About five minutes later, the car exploded and killed three of my best friends," said Ismail Mohammed, a fishmonger in the Karradah district.
Gen. Petraeus, whose appointment was announced in early January, takes command of the roughly 135,000-strong American force in Iraq after two previous tours: what was seen as a highly successful stint in the north at the head of the 101st Airborne Division in Mosul, and a second tour in charge of training Iraqi forces.
Gen. Petraeus, who was confirmed by the Senate on Jan. 26, assumed four-star general status in conjunction with taking over command.
"The stakes are very high. The way ahead will be hard, and there undoubtedly will be many tough days. But as I recently told members of the U.S. Senate, hard is not hopeless," said Gen. Petraeus, as he took command from 58-year-old Gen. George Casey.
Lt. Gen. Ricardo Sanchez was Gen. Casey's predecessor and his tenure was marred by the Abu Ghraib prisoner-abuse scandal. He has since retired.
The Sunni insurgency broke out during Gen. Sanchez's command, and the conflict in Iraq took on many of the aspects of a civil war during Gen. Casey's tenure.
In a letter to U.S. troops, Gen. Petraeus wrote: "The enemies of Iraq will shrink at no act, however barbaric. They will do all that they can to shake the confidence of the people and to convince the world that this effort is doomed. We must not underestimate them."
While Gen. Petraeus spoke of "barbaric enemies who brag of inhuman acts in the name of religion," outgoing commander Gen. Casey, who will become Army chief of staff, spoke frankly about religious infighting that is tearing Iraq apart.
"It's no secret that sectarian violence has changed the dynamics of what Iraqis must face here on the ground," he said. A new U.S. National Intelligence Estimate issued in Washington last week cited sectarian violence as the biggest security problem in Iraq.
An adviser to Iraqi Prime Minister Nouri al-Maliki said the Iraqi government hoped Gen. Petraeus' command would help a new joint U.S.-Iraqi security plan.
"It reflects the change in U.S. policy in Iraq. We have so much hope that the security plan will succeed and that Gen. Petraeus will be part of that success," said the adviser, Bassam al-Husseini.
Neither Mr. al-Maliki nor Iraqi President Jalal Talabani attended yesterday's ceremony, though Mr. Talabani and his two deputies met Gen. Petraeus on Friday and discussed the security plan and "appropriate ways to reach security and stability and annihilate terrorism," a government statement said.