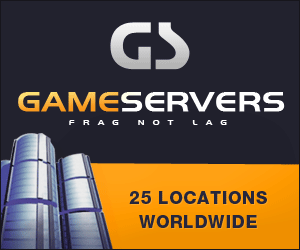 USA Today
May 21, 2007
Pg. 6D
Of 2007's New Priests, Many Have Connection To Service, War And Iraq
By Andrea Stone, USA Today
Matt Fasnacht was studying to be a Roman Catholic priest when his older brother Michael, an Army Ranger, was killed by a roadside bomb in Iraq in 2005. Instead of causing him to question his faith, the loss renewed his determination to enter the priesthood.
"It's so painful and harsh. You either run from it, or you trust in God even more," says Fasnacht, 32. "I became closer to God."
For Christopher Butera, an Army reservist who hopes to go to Iraq as a chaplain, becoming a priest means he can help gird other soldiers for battle.
"I just want to make sure they're properly prepared to die the next day," says Butera, 28, "that they are ready to be with God."
Fasnacht and Butera are among 475 priests expected to be ordained in the USA by the Catholic Church in the next few weeks. Of those, 9% have been touched by the Iraq war or served in the military before answering a call to serve the church, according to a survey by the U.S. Conference of Catholic Bishops. Among the military veterans, more than one-third served in the Air Force.
The 2007 class of priests includes a widower whose son was serving in Iraq when he became a deacon last year, and a 16-year Air Force veteran who flew B-52 bombers and saw combat in the Persian Gulf War. It also includes a graduate of the U.S. Naval Academy who served on nuclear submarines before becoming a businessman and then joining a religious order.
Although he left active duty in 1982, Brother George Corrigan says his military years came in handy when he was a volunteer chaplain for wounded Marines in the intensive-care ward at Bethesda Naval Hospital outside Washington, D.C.
"There's a shared experience when you're talking to these kids," says Corrigan, 54. "Some of them said to me, 'Yeah, you've been there.' Then they added some natural insult for submariners: They called me 'squid.' "
Corrigan will serve as a parish priest in Tampa.
As in past years, most new priests worked at other vocations before deciding to take their vows. One in 10 were teachers. Others were skilled laborers, farmers, fishermen, salesmen and computer technicians. The group includes a professional pilot who once owned a hot-air balloon company, a retired bank president, an ad agency executive and a double bass player. Other class notes:
•The average age is 35, two years younger than in 2006. That's the first decline in age since 1998, when data were first collected. The youngest new priest is 25; the oldest is 68.
•One in three were born outside the USA, up from 24% in 1998. The largest number come from Vietnam, Mexico and Poland.
•There are more Asian and fewer Hispanics than the overall U.S. adult Catholic population. Asians make up 3% of American Catholics but 11% of new priests. Hispanics constitute 36% of Catholics but 11% of new priests.
In the past four or five years, the number of newly ordained priests in the Catholic Church has held fairly stable at about 450 a year, says Mary Gautier, senior research associate with the Center for Applied Research in the Apostolate at Georgetown University in Washington, D.C.
On the flip side, only about one-third as many new priests are coming on board each year as are needed to replace those who are retiring or dying, Gautier explains.